10 Minutes of BioShock Infinite Gameplay
This is a massively long gameplay demo from the upcoming game BioShock Infinite.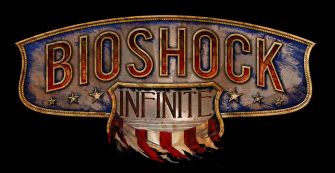 In development by Boston-based Irrational Games (Formerly 2K Boston), the studio headed by Ken Levine is hard at work on the next installment of the BioShock series. Rather than being based in the underwater world of Rapture, this game takes to the skies introducing the player to Columbia, a world suspended above the clouds.
If the interesting narrative of the first game is anything to go by, this game should be another visual masterpiece through an a beautifully-imagined world.
In this gameplay video you will see some of the games envioronments and the characters you will meet, along with some of the abilities the player will pick up called Vigors (they work somewhat like the Plasmids in the first game).
They will also meet the game's  main protagonist Booker DeWitt (well, actually, they will meet his hands) and a woman named Elizabeth, who is said to be central to conflict in the game's story.
Also interesting in the game is the way the player moves through the game's world. They are equipped with a device that takes them through the city's Skyline.
Some of the cool moments you will see are the crows used to attack the enemies (amusingly, a flock of crows is called a "murder" and it's no coincidence) the game's hero will grab an artillery shell fired at him from a cannon and shoot it back. They will get to see some awesome combat along the Skyline as well some cool fights and a boss character known as "Him."
The game has no set release date, but we can expect to see it sometime in 2012. Yes, that is a very long time, but our guess is that Irrational and Take-Two figured it was best to announce the game by surprise before it was leaked.
While your sitting back until 2012, why not check out some awesome games that are already available? Like classic (yet new to the States) shoot 'em up Cho Aniki or Hideo Kojima's awesome PSP title, Metal Gear Solid: Peace Walker.