Mortal Kombat Vs. DC Universe Fatalities Moves List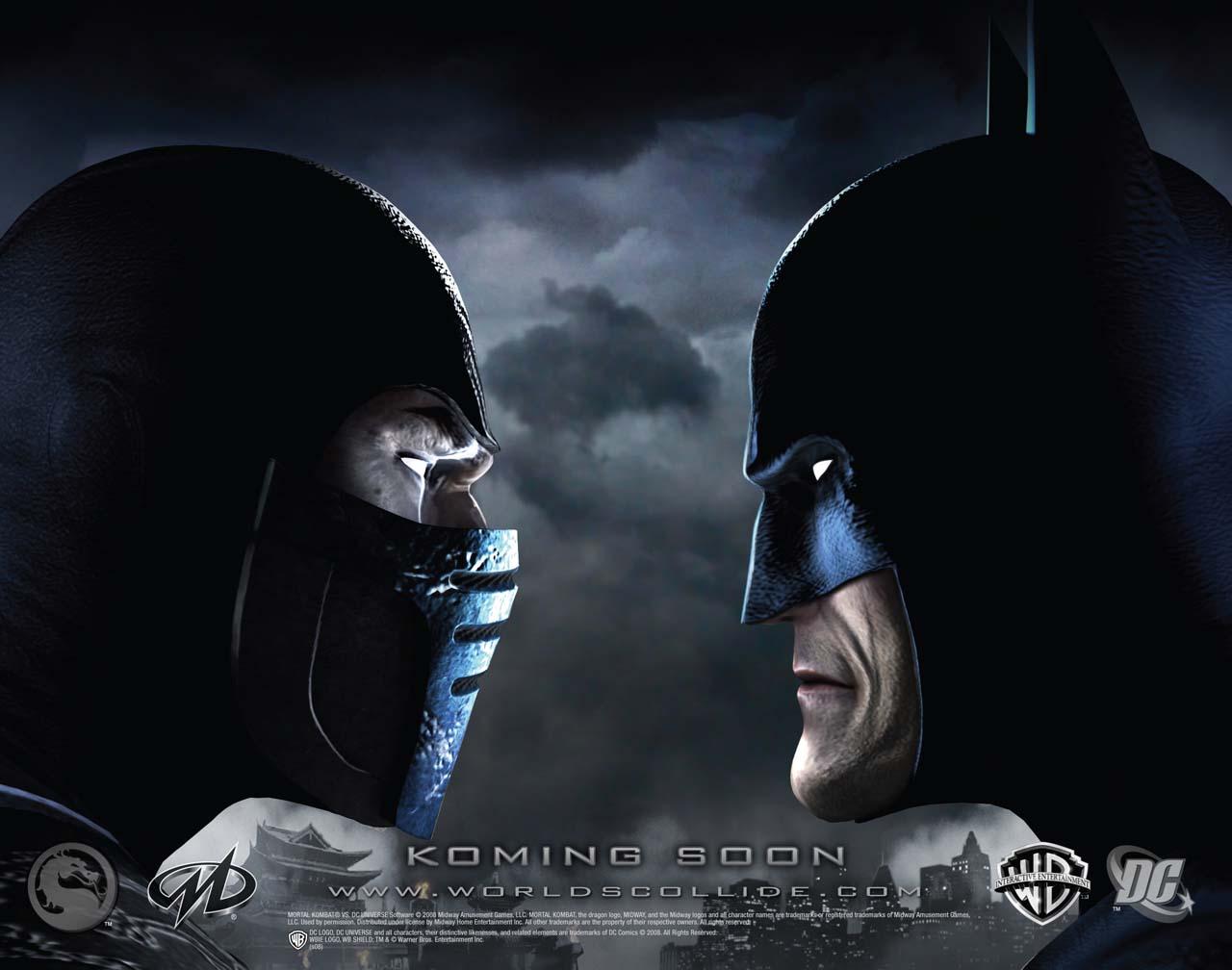 The Mortal Kombat Vs. DC Universe Story is pretty cool, for there many different fatalities, characters, superheroes, villains and the bottom line…it is a cool PS3 fighting game no matter what anyone complains about.
As with previous Mortal Kombat video games, the fatalities is what gamers, users and fans are so interested in, and this new Playstation 3 game is no exception.
[UPDATE]: Mortal Kombat 9 Fatalities Moves available.
We have posted videos of a few character fatalities such as: the Uncensored Joker Fatality, Green Lantern, Flash and Raiden Fatalities and also Sub Zero, Sonya Blade and Catwoman Fatalities. These are all fun and entertaining, but how do we execute such moves?
A great comment was previously posted by ZS (no link was provided) about the MK Vs. DC Fatalities Moves List and the controls to perform the final 'Finish Him' Move. If there are additional ones not included, please provide them in the comments for the rest of the Kombat players to have.
Here is the Fatalities Moves List we were provided:
Scorpion
Fatality 1: Down – Down – Down – O
Fatality 2: Toward – Toward – Back – Down – X
Sub-Zero
Fatality 1: Back – Back – Down – Back – O
Fatality 2: Back – Toward – Down – Toward – Triangle
Sonya
Fatality 1: Down – Down – Back – Toward – Square
Fatality 2: Down – Back – Toward – Toward – O
Shang Tsung
Fatality 1: Back – Down – Toward – X
Fatality 2: Down – Down – Toward – Toward – Triangle
Kitana
Fatality 1: Back – Back – Toward – Square
Fatality 2: Toward – Down – Down – Back – X
The Joker
Fatality 1: Toward – Back – Toward – Square
Fatality 2: Back – Down – Back – Toward – Triangle
Catwoman
Fatality 1: Down – Back – Down – Toward – Triangle
Fatality 2: Toward – Back – Toward – Back – O
The Flash
Heroic Brutality 1: Back – Back – Toward – Toward – O
Heroic Brutality 2: Down – Toward – Down – Back – Down – Toward – X
Superman
Heroic Brutality 1: Down – Down – Toward – Toward – Square
Heroic Brutality 2: Toward – Toward – Down – Back – O
Batman
Heroic Brutality 1: Down – Back – Toward – Toward – O
Heroic Brutality 2: Down – Down – Down – Up – X
Jax
Fatality 1: Back – Toward – Toward – Back – Triangle
Fatality 2: Toward – Toward – Back – Back – X
Liu Kang
Fatality 1: Toward – Back – Down – Down – X
Fatality 2: Down – Down – Toward – Down – O
Raiden
Fatality 1: Down – Toward – Down – Up – Triangle
Fatality 2: Back – Toward – Toward – Down – O
Kano
Fatality 1: Back – Down – Back – Toward – Square
Fatality 2: Down – Down – Toward – Back – O
Baraka
Fatality 1: Back – Toward – Down – Toward – Square
Fatality 2: Toward – Toward – Down – Down – X
Wonder Woman
Heroic Brutality 1: Up – Back – Down – Toward – Square
Heroic Brutality 2: Toward – Back – Back – Toward – X
Deathstroke
Fatality 1: Toward – Toward – Down – Toward – Triangle
Fatality 2: Toward – Down – Back – Toward – X
Lex Luthor
Fatality 1: Down – Toward – Down – Back – Triangle
Fatality 2: Up – Up – Up – Square
Captain Marvel
Heroic Brutality 1: Down – Toward – Back – Toward – Square
Heroic Brutality 2: Down – Back – Down – Toward – Triangle
Green Lantern
Heroic Brutality 1: Toward – Back – Down – Back – X
Heroic Brutality 2: Back – Toward – Down – Down – O