7 PS4 Games to Look Forward to in 2015
As even more great games gear up for release, we look at the seven most incredible games to check out in 2015.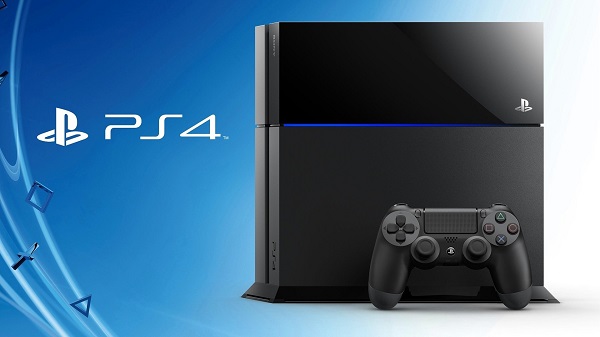 The gaming industry is going through an exciting time right now. With the release of the PS4, Sony has made the world's most powerful games console and with a massive roster of impressive games, the time for PlayStation fans has truly never been better.
But with this many games on offer, how do you keep track of them all? And more important, how do you figure out which ones are worth your time and your hard earned cash?
We've put together this list of seven games to look forward in 2015 to hopefully make things that much easier.
1. Bloodborne
Set to be a spiritual successor to Dark Souls 1 and 2, Bloodborne puts players in the grim city of Y'harnam. Like the Souls games, expect Bloodborne to be brutally difficult.
Combat in Bloodborne is fast-paced and with both a gun and a melee weapon it'll be up to the player to dodge, dash and dodge some more to avoid the lethal attacks of your enemies. With risk comes rewards though as if you're hit by an opponent, a well timed strike back with not only get your health back but it will let you snip a little extra HP off of theirs.
Bloodborne might not be for everybody on account of that blistering difficulty but those who invest in it should find a brilliant game here. It's being tipped as one of PS4's hottest exclusives and as the above video shows, that's with good reason.
2. No Man's Sky
Coming first to PS4, No Man's Sky is simply breath-taking.
That impressive trailer above? This game has been created by a team of just four people.
Even more surprising is the fact that No Man's Sky is entirely procedurally generated. Millions of miles of galaxy have all been thought up by the game with the development team just putting in bits of code to get it started. This means that everything from the planets, the creatures, the vegetation and every star you see as you're zipping around No Man's Sky in your spaceship will all be generated as and when it happens. The only thing that isn't procedurally generated are the other players who you'll see from time to time.
With this in mind it's no wonder that it would take a player five billion years to explore every inch of No Man's Sky's world. So we probably won't get to see every part of it individiually, come next year plenty of us will be lined up and willing to try.
3. The Division
Another game shaping up to look fantastic is Tom Clancy's The Division. A new take on the Tom Clancy games before it – including Rainbow Six and Splinter Cell – The Division puts players in the middle of New York City following a disease that infected everybody and killed plenty off around the holidays. Morbid.
But when I say 'players' I mean lots and lots and lots of players since this is an MMO and everyone will not only be teaming up (or battling it out) for territory but there will be wars over resources (including guns and other supplies) too. What's also key is that these people will be your enemies – not the infected citizens as you're actually part of the crack team that's meant to protect them.
That multiplayer element mixed in with a stunning, virtual recreation of NYC make The Division one to watch when it comes to PS4 next year.
4. The Order: 1886
A PS4 exclusive, The Order: 1886 has some infected of its own except rather than people dying off, they've mutated and have become monstrous enemies instead.
With some infected supernatural beasties to take care of, the only people who can put an end to the havoc they're wreaking across 19th century London is a team of immortals. You see, the characters at the heart The Order: 1886 are a group of immortal knights; but that doesn't mean they can't die.
Demos and trailers of the game have shown some fearsome werewolves who aren't to be reckoned with. Should you take your eye off the ball (or in this case, the wolf), it'll soon lop off your head or smash it into something hard, sharp or lethal.
The possibilities for this make The Order: 1886's gameplay all the more exciting though so keep an eye out for it in February.
5. Dying Light
It could very well be the 'year of the infected' judging by the last three on this list but unlike The Order: 1886 or The Division, Dying Light features the infected in the traditional sense. Zombies.
While games like Dead Rising have madcap zombie murder, Dying Light seems a little more gritty. They shamble around lackadaisically in daylight hours but at night Dying Light's zombies become a versatile threat and you'll have to use your free running skills to survive or peg it back to safety.
There's apparently a story under all of that zomb head smashing and limb chopping off but I can't say it'll be a particularly interesting one. Alas, the combat will be more than enough of a draw when it comes to PS4 at the end of January.
Which game are you looking forward to next year? Leave a comment and let us know!
Read more on ps3maven, SCEJA Press Conference 2014: The 5 Things You Need To Know, Sony @ Gamescom 2014: Game Trailers Recap