Metal Gear Solid V: Getting Quiet Back
Konami has decided to patch back in one of the most popular characters in Metal Gear Solid V: The Phantom Pain. This is how to do it.

Attention! Spoilers follow! Do not keep reading if you have not beaten Metal Gear Solid V: The Phantom Pain.
Quiet, one of the most talked about characters in Hideo Kojima and Konami's latest game Metal Gear Solid V: The Phantom Pain
, ends up leaving the Mother Base after a few story developments around the point where the game ends. This had upset many fans, as even after playing these last few missions, the game can potentially keep going for hours and hours, so many asked for a way to get her back, or even resorted to modding in the case of PC gamers. Konami has heard our pleas, though, and thanks to the latest patch the game got on the 10th of November, we can officially get her back by legal means. This is the process you need to follow: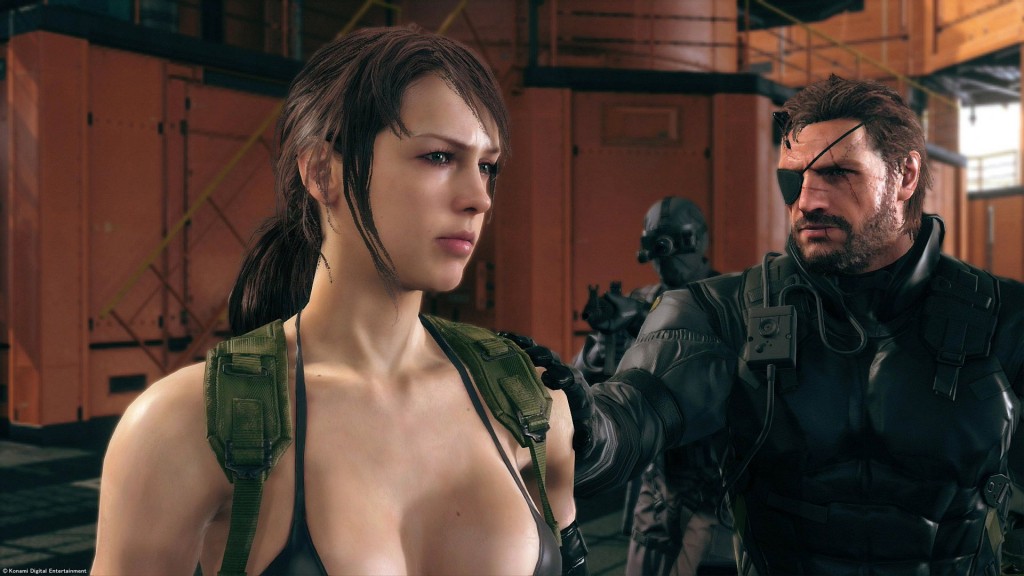 Beat Mission 11. [REPLAY] CLOAKED IN SILENCE 6 times in a row, without using lethal methods (IE, exhaust the blue bar, not the red bar).
See the mission change its name to 11. [REUNION] CLOAKED IN SILENCE
Beat the "new" mission 11, without killing Quiet.
Quiet will rejoin your mother base after this odyssey, with all of her upgrades and bond level intact. Let us state this again, though: the mission has to be beaten 7 times in a row, and the 7 times without killing her – you can skip the cinematic sequences, though, if you so desire, and belive us, after seven times, you'll probably want to no matter how cool it all looks.
In case you were curious, the complete patch notes read as follows, according to the official website:
A grade 7 weapon has been introduced along with two new grade 8 weapons.
New security devices have been added to help you protect your FOB.
An "Anti-Reflex Research" function for the Medical Team unit has been added. This enables you to shorten your FOB invader's Reflex Mode time.
In FOB infiltrations, pressing the action button while prone will enable "Stealth Mode". This will enable you to disappear from the FOB defender's predicted field of movement. This will also make the defending Intel team unable to search for your general location.
A new FOB 3 option has been added.
For those who struggle in playing the game, obtaining the Chicken Hat and the Lil Chicken Hat is now easier to obtain. A Rookie Assist Function has also been added to Espionage Ratings in the results of FOB missions, enabling players to prevent loosing Espionage Points upon failing at FOB invasions or defenses.
Several new UI tweaks have been introduced and the In-game notification of events are said to be improved.
Balancing adjustments and bug fixes.
DLC outfits which reportedly doesn't provide their special effects has now been fixed.
More Bonuses & FOB Rewards
New daily login bonuses have been made available to celebrate the latest MGS5 TPP update. Those who login from November 10 to 17 will get the following rewards for each day:
Nov 10: MB Coins x30
Nov 11: Common Metals (Processed) x10,000
Nov 12: Digitalis (Lutea) x50
Nov 13: Fuel Resources (Processed) x10,000
Nov 14: MB Coins x70
Nov 15: MB Coins x70
Nov 16: GMP x500,000
Via: Xbox Freedom
Be social! Follow Xbox Freedom on Facebook and Twitter, and read more related stories at 7 PS4 Games to Look Forward to in 2015 and Sony Don't Know Why The PS4 is Selling So Well.