12 Of The Best PS3 Games Ever
As a new, bigger and better Sony console wins its way into our hearts, we look at all of the games that made its predecessor – the PS3 – a formidable force.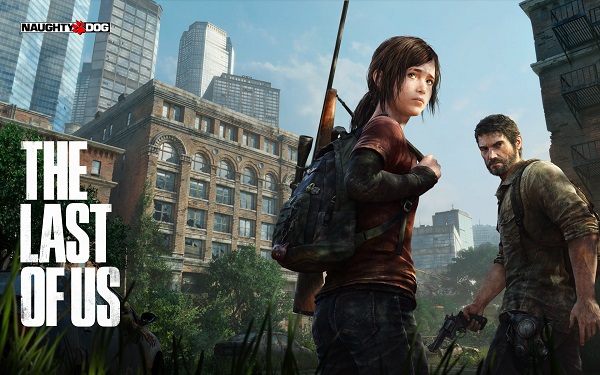 The PS3 is dead! Long live the PS3! Except it's about dead as a zombie or the genre that so many games these days seem to be part of it. Arguably, not only is the PS3 alive and kicking it's also in its peak year as the almost decade old console has had every megabyte of its RAM and the limits of its internal processors stretched to their utmost by developers and so it has an entire war-chest of great games that you might have missed. Well leave it to us to point a DualShock controller towards all of the fantastic titles we think you should play in this list of the best PS3 games ever!
1. The Last Of Us
Mutated fungus things that everyone thinks are zombies (despite developer Naughty Dog's best protests)?  You betcha. But despite the comparisons of The Last Of Us' dreaded, incredibly well-hearing Clickers to the garden variety undead in games like Dead Island, TLOU was a harrowing, emotional tale that actually put a post-apocalyptic world into perspective according to what it would probably be like if half your species had been unfortunately wiped out by a grotesque disease. Naughty Dog also managed to deliver survival horror realistic to survival as actual combat tactics (distracting Clickers with smashed bottles, for example) and uncomfortably weighted melee all place threats on the protagonists' lives. The Last Of Us is a showcase in video game brilliance.
2. Uncharted 2: Among Thieves
But where would Naughty Dog be without the Uncharted games (or the Crash Bandicoot series that was released over a decade earlier)? Nowhere, to be frank as the adventurous, treasure hunting tale of gruff explorer Nathan Drake set the studio up for a wealth of support from fans. With bombastic set-pieces almost unlike anything else on PS3 at the time and humorous camaraderie between Nathan Drake and his older mentor, Sully, the second Uncharted game is the series' highlight, even outdoing the sequel which failed to find the perfect balance between larger and more subtle moments.
3. Tomb Raider
And in turn…where would Uncharted be without the globe-trekking, puzzle solving of Lara Croft? Again, nowhere, as for years Lara Croft has knocked it out of the park when it comes to supernatural puzzling and shooting men in the face from a third person perspective. Tomb Raider was the origins story that showed us where it all began with characters deaths, friendships and scenes that made me both laugh, cry and wince but it paired them with fast-paced gunfights that introduced glorious satisfying headshots with crossbows and consequently made crossbows the weapon du jour across the industry for a while!
4. Burnout Paradise
In the halcyon days of PS2, car game enthusiasts had two choices – Need For Speed or Burnout – with the former offering unadulterated speed and the latter providing chassis crunching crashes. When it came to PS3, we had oodles more choice but Burnout Paradise was still the stand out option with tons of DLC that even included bikes, giant jumps and a variety of tire spinning race types to test your mettle too, Complete with fantastic handling and eye-catching visuals Burnout Paradise was truly 'paradise' indeed.
5. Metal Gear Solid 4: Guns of the Patriots
He may have been getting on a bit when MGS4 was released 2008 but Solid Snake still held his own, hiding in cardboard boxes and punching out guards and whatnot in the most important game in Metal Gear history since the franchise began. Furthermore, its long cut-scenes may have dragged on for some but MGS4 still remains the premiere experience up against Metal Gear Rising: Revengeance and the recent prologue to MGSV, Metal Gear Slid: Ground Zeroes (which is either a really well put together demo or a chance at tons of MGS replayability depending on how you see it) which is why it makes its way onto this list.
6. Portal 2
A female protagonist? Gameplay primarily set around physics rather than just blasting endless waves of no name goons in the face? Portal 2 was pretty ground breaking on many levels then as it brought on puzzles and new locations of the Aperture Science Labs to PlayStation for the first time after Portal 1 was PC only. Portal 2 continued to knock it out of the park, making it one of PS3's best games, murderous robot with a vengeance and all.
7. GTA IV
Yes, GTA V had a huge world an interesting, character swapping mechanic and more things to do with your freetime than you could throw a pocketwatch at but did it showcase the PS3's tech prowess in its early years or did it come with one of the most observant allegories since Call of Duty: Modern Warfare 2's No Russian level? No it didn't, but GTA IV did with Niko Bellic's tale of striving to achieve the American Dream giving us all a look at the criminal underbelly of a multicultural city. GTA IV was gritty (and not just its bleak, yet somehow still impressive textures) and grimy and all of the things we love about Grand Theft Auto were here. It may not have been as funny as Rockstar's more recent GTA outing but nothing will ever quite capture the essence of hearing "Niko, my cousin!" from a certain Eastern European lothario.
8. Red Dead Redemption
Releasing some years after GTA IV, Red Dead Redemption felt like the iconic carjacking series in some ways as it brought us all of the rootin', tootin', gun-shootin' gameplay albeit this time with horses to ride off into the sunset and with cowboys hats too. Naturally. Again, RDR is a title that would pull on your heartstrings like the heaviest of dumbbells and it's one of the games that's highest up the list when we beg and plead for sequels. Simply put, RDR was incredible and with the game ending the way it did, not only did it become a member of the 'PS3's Finest' club, it also set itself up for another game too.
9. Mirror's Edge
Like Portal, Mirror's Edge brought with it highly anticipated gameplay that was unlike anything we'd ever seen before. Focusing on a free-running package delivery girl named Faith, a sea of white rooftops with red and yellow tinges to signpost where we were meant to go made for a suitable speedy playground as we jumped, flipped (and sometimes kicked) across the city's skyline. The Mirror's Edge story was a bit short, a bit naff and trying to make it through the game without firing any bullets (for an all important PlayStation trophy) made playing the game a bit of a hassle but it's still one of the defining titles of the last console generation.
10. Call of Duty: Modern Warfare
I may as well get it out of the way now – Call of Duty: Modern Warfare is the benchmark by which all other shooter games should be measured. As one of the first franchises to break out of the mould after an extended stint in World War 2-land, Modern Warfare saw more than a few tears spring from tear ducts after that nuke scene but it was the weight of its guns, the feel of its shootouts and the scope of pacing of its levels that really sold us. Modern Warfare (or Call of Duty in general) is the game that so many shooters are already based around and my, what a phenomenal template it is.
11. Journey
Where would this list be if it didn't include Journey? Devoid of flashy, exceptional graphics, Journey was still exceptional all on its own. Its premise was simply that you travel around in its world, solving puzzles – perhaps with a friend or without – only communicating with your co-op partner via the means of inoffensive chime sounds. In Journey there are no bad guys to shoot, no castles to bombard and certainly no mechanical robot beasts to thwart, instead we get an almost self-reflective experience that makes it by far one of the greatest games to ever land on a PlayStation console.
12. NBA 2K14
It seems almost silly to include an annual iteration of a sports game on here because the updates that each game makes every year can be a little, well, trivial. NBA 2K14 was also released on PS4 but no matter which console you bought the game on (in all honesty, the differences between the gens were purely visual) what you were getting a stellar basketball sim more on top of its game than LeBron James playing a pickup match against a middle schoolers. With defensive tweaks, new animations and the least ugly looking crowd in any edition yet, only the few lines of commentary that are recycled from the last game put a damper on things.
Read more on ps3maven, New On PlayStation: Destiny Beta, Abyss Odyssey, One Piece Unlimited World Red, Sony to target Wii users who never owned a PS3 nor Xbox 360