New On PlayStation: Destiny Beta, Abyss Odyssey, One Piece Unlimited World Red
For the week of July 15, check out the latest games coming to the PlayStation family.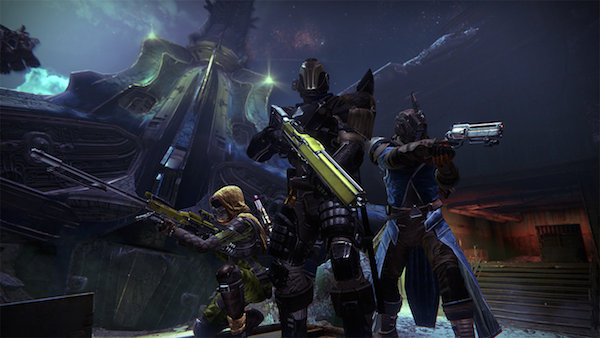 Here we are in the depths of summer's unwavering heat. Thankfully, this week's hottest releases on the PlayStation Network will only warm up your interest and not the temperature.
On this week's menu the beta for Bungie's online multiplayer, space-venturing shooter Destiny gets primed for both the PlayStation 4 and PlayStation 3. The (not-so) limited-access "First Look Alpha" of last month reportedly was a big hit for both Sony and Bungie, with almost 6.5 million player games being accounted for during its short run.
Thursday, July 17, will begin the next test run for Destiny – and only on PlayStation before anywhere else. Folks who have already pre-ordered the game will receive instant admission to the beta, but for those without, much like the First Look Alpha there will no doubt be many chances to grab an access code through countless social media giveaways.
The rest of this week's releases on the PlayStation Network certainly don't have the marketing hype that Destiny has, but they're still worth paying attention to. Abyss Odyssey is a 2D hardcore action game that's both deep in art style and combat complexity; Crimsonland offers twin-stick shooting fans a knuckle biting experience; and One Piece Unlimited World Red is a joyful, 3D brawler extension of the popular Japanese anime.
The information below is subject to change without notice.
Abyss Odyssey
PS3 — Digital
From indie Chilean developer ACE Team comes an Art Nouveau-styled, side-scrolling action adventure featuring a complex fighting engine in procedurally generated levels that destine its three warriors to battle for an eternity.
Crimsonland
PS4 — Digital
Crimsonland is an intense, top-down dual stick shooter where your screen is filled with hundreds of aliens, giant spiders, mutant lizards, and more. Complete sixty quests to unlock an array of weapons and abilities, then unleash your arsenal in five survival modes with leaderboards.
One Piece Unlimited World Red
PS Vita — Digital (Already Available for PS3)
The New World and its fierce challenges await Luffy and his Straw Hat Crew. In One Piece Unlimited World Red, players will live the complete pirate adventure thanks to fun-filled escapades, action-packed battles and powerful allies in a whole new, never-before-seen scenario.
Demos & Betas
Abyss Odyssey — PS3 Trial
Crimsonland — PS4 Trial
Destiny — PS4, PS3 Beta (starts July 17th)
Be social! Follow Ps3 Maven on Facebook and Twitter, and read more related stories at https://www.facebook.com/PS3Maven and https://twitter.com/ps3maven.