SCEJA Press Conference 2014: The 5 Things You Need To Know
You missed Sony's latest media event? Catch up by finding out the 5 things you need to know from their Japanese directed event on all things PlayStation.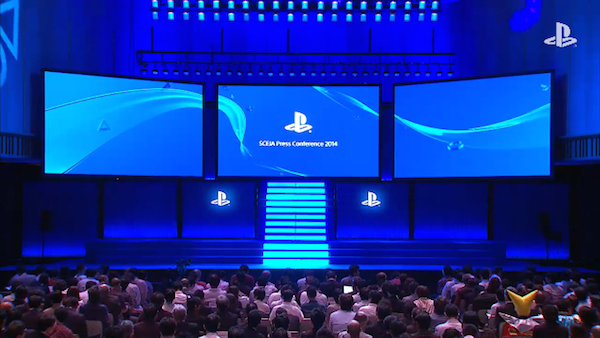 During the early morning hours of September 1st, Sony Computer Entertainment Japan & Asia kicked off their formal showcase for Tokyo Game Show 2014. From start to finish, the event certainly earned its Japan & Asian branding, with lots of gaming announcements flavored with the popular trends of geek culture in Japan.
Not all was solely directed to our friends living across from the Pacific, of course. There were some neat surprises for the international crowd, which is why I put together this easy helpful countdown of what you need to know from Sony's pre-TGS press conference.
1. Yes, The PlayStation Vita Lives, And It Lives For Japan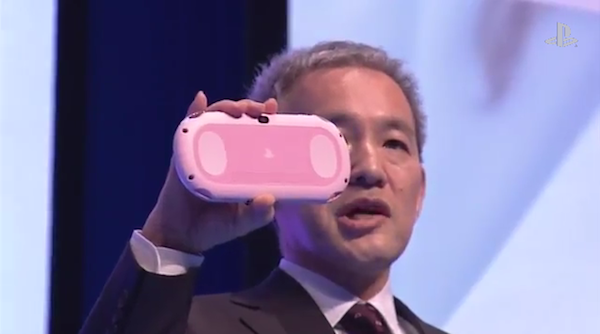 A depressing no show at both E3, and more recently, Gamescom, the PlayStation Vita surprisingly had a sizable portion of Monday morning's presser all to itself.
Coming this November 13 in Japan, in fact, is a Light Pink/White version of the portable that Sony claims is aimed specifically for women. SCEJA is even promoting games squarely at that demographic, too, with popular dating sims for females (or Otome games as they're culturally called) from Japanese third-party publishers Marvelous Entertainment and Tecmo Koei.
2. New System Update Bringing Customizable Themes To Both PS4 & PS Vita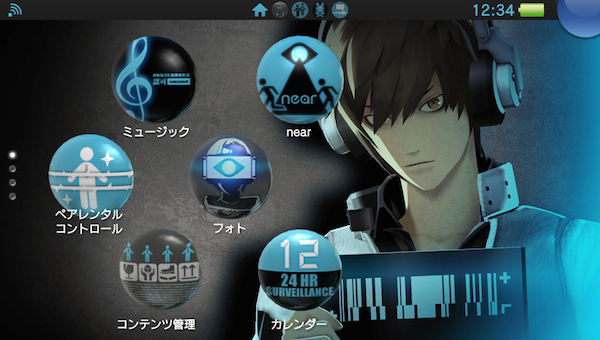 Along with their focus on the PlayStation Vita (it lasted a good 15 minutes, too!), Sony also debuted a new feature to an upcoming 3.30 system update, customizable themes. The system update is supposedly going to drop in October, and when installed, should let users personalize their wallpaper, icons, and sounds on the system's main UI.
In the video shown along with the announcement of customizable themes, Sony provided examples of themes based on popular Japanese video game franchises like Freedom Wars and Danganronpa. Sony also revealed that the customizable themes feature would also be coming to the PlayStation 4 in the upcoming 2.00 system update that is currently in the works.
3. New PlayStation 4 Games For Japan Announced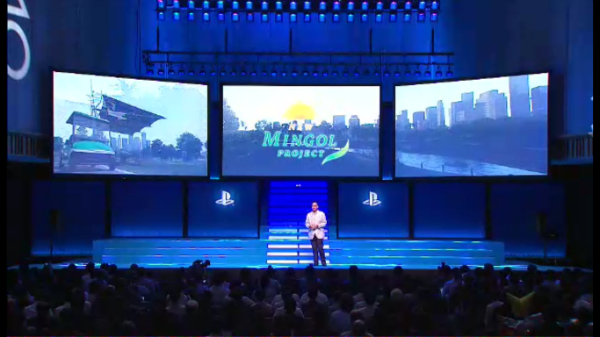 When it came time for Sony to switch gears over the PlayStation 4, it focused much of its time on titles coming soon to the platform in the west, Destiny, Assassin's Creed Unity, The Order: 1886, and Bloodborne (which got a Japanese release date of February 5, 2015). But there were some never-before-seen surprises, like the announcement of a Hot Shots game (known in Japan as Everybody's Golf) teeing off on the PS4 in 2015.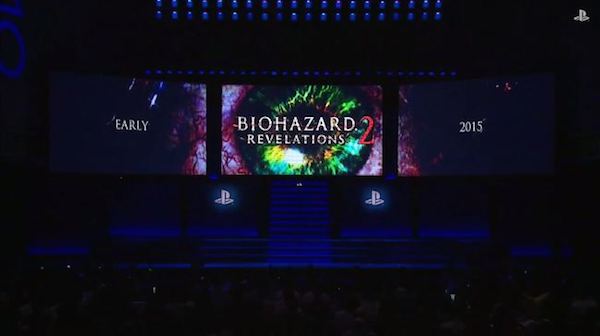 Capcom meanwhile came on stage to reveal Resident Evil Revelations 2 for the PlayStation 4 (also coming to on other consoles), arriving in early 2015. The game is a sequel to the Nintendo 3DS title of the same name – later ported to the PS3 and Xbox 360 – which starred Chris and Jill from the first Resident Evil game. Apparently, Revelations 2 will be set in new period and location never before seen in the franchise and will star two different characters.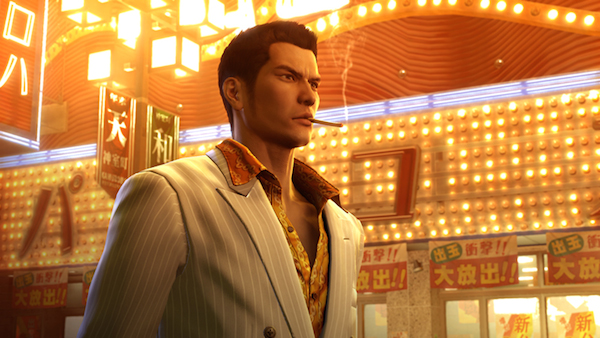 Lastly, we come to Yakuza Zero from Sega, another title in the company's long-running Japanese-mafia centric action game that will apparently be a prequel of sorts. Zero will take place in 1988, before the events of the first Yakuza game, and will be based on the underground crime exploits of Kazuma Kiryu and Goro Majima.
Yakuza Zero will launch in Spring 2015 for the PlayStation 4 and PlayStation 3 with cross-play functionality for the PS Vita.
3. Tons of New Japanese Role-Playing Games Revealed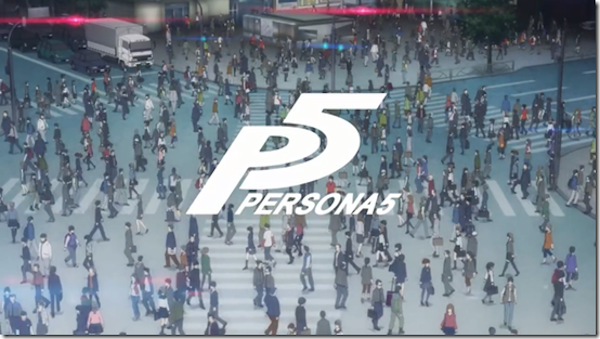 If there was one thing Sony's pre-TGS press conference was top heavy with, it was Japanese role-playing games for both the PlayStation 4 and PlayStation Vita. Perhaps one of the greatly anticipated releases from the Japanese developer of the Megami Tensei series, Atlus, is their next RPG, Persona 5. Originally announced last year as a PS3 exclusive, Persona 5 will now have a PS4 release alongside it come next year.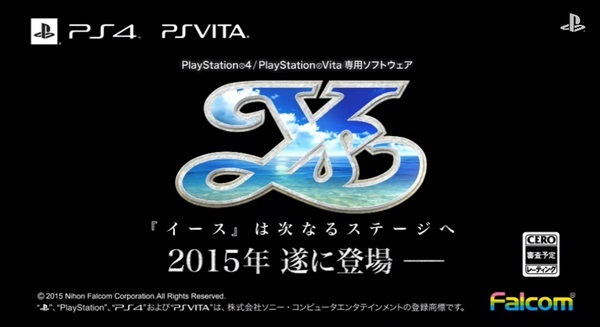 As for RPGs from niche Japanese studios: Nihon Falcom, famous for their Ys series of RPGs, is creating a new Ys game for the PS4 and PS Vita that's also headed for release next year; Nippon Ichi Software is bringing out another title in its cutesy strategy RPG series, Disgaea 5, to the PS4; finally, Marvelous Entertainment is developing a new tactical RPG for the for the PS Vita called Luminous Arch Infinity.
To round up the list, Namco Bandai is re-issuing an enhanced version of their action RPG series on the PS Vita, God Eater, awesomely titled God Eater 2: Rage Burst. That along with Senran Kagura's Estival Versus, another popular PS Vita action RPG, are both heading to the Sony handheld and the PS4 in 2015.
5. Square Enix's Dragon Quest Gets Dynasty Warrior-styled Spin-off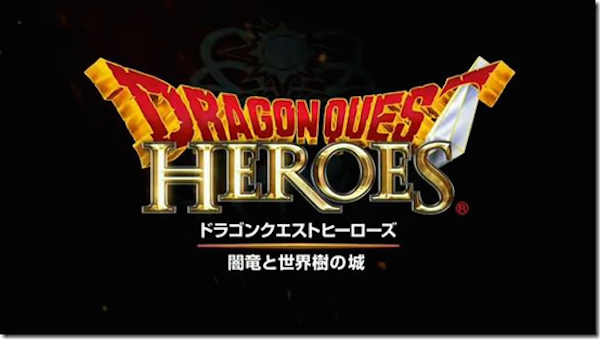 One of the more head-turning, and show-stopping events during the presser was the final announcement, which brought out Yuji Horii, legendary creator of the Dragon Quest series, a fantasy RPG series that has lasted since the NES days, to show off Dragon Quest Heroes.
Essentially, Dragon Quest Heroes is a tide-and-true Dragon Quest game in sight and sound, but plays like a Dynasty Warrior game. And that's because it's being co-developed by Omega Force, the driving force behind the Dynasty Warrior series.
The game is expected in 2015 for both the PS4 and PS3, and will even launch with a special edition Metal Slime PS4 console.
Be social! Follow PS3 Maven on Facebook and Twitter, and read more related stories about the Sleeping Dogs Definitive Edition heading to the PS4 and Freedom Wars launching on the PS Vita this October 28.