Freedom Wars Launches On PlayStation Vita October 28
The co-op driven action RPG from Sony's Japan Studio finally comes stateside this fall.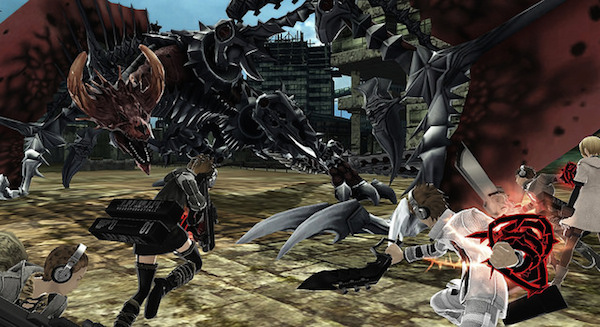 Dystopian action role-playing game Freedom Wars is coming to North America for PlayStation Vita owners on October, 28 for the price of $29.99, as announced by the PlayStation Blog.
The SCE Japan Studio produced title has been available in Japan since late June and has been quite the successful first-party title for Sony's handheld. Freedom Wars grabbed the distinction of having the second highest all-time opening sales for Vita software; Bandai Namco's God Eater 2 has the most first-week sales on the platform.
So what exactly is Freedom Wars? For starters, it has a crazy Logan's Run-esque sci-fi story. In the distant far off future, all of humanity lives a government-controlled existence where due to harsh draconian laws, the majority of the population are criminals forced to become soldiers used to wage wars against other penal city-states.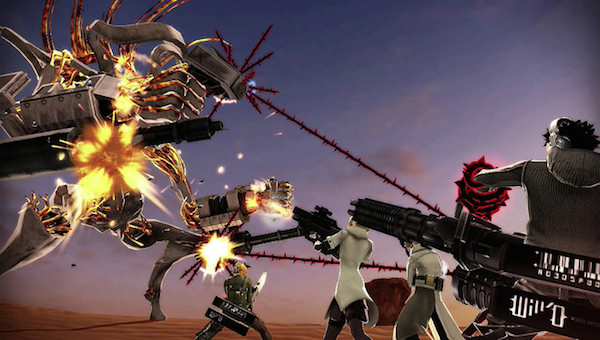 Freedom Wars puts players into the role of a youth serving out a prison sentence of 1,000,000 years just for the "crime of living." Under law, because of the severe lack of resources afforded by each government in this planet-ruined time, the act of being born is seen as a great offense – yeah, because that's totally reasonable.
Story aside (because I don't think explaining it any further will help make it more comprehensible), players will spend their time in Freedom Wars banding together with other players to defeat monsters and gather that sweet, sweet RPG loot.
Freedom Wars allows for four-player local co-op, which comes via an ad-hoc wireless connection, and online multiplayer modes where up to eight players can team-up or battle competitively against each other. Here's a video playthrough of Freedom Wars brought to you by the PlayStation Blog, which does a fine job going over the kind of fun to be had in this upcoming PS Vita title.
Freedom Wars is out October 28 for the PlayStation Vita for the price of $29.99, and will be available both physically at retail stores and digitally through the PlayStation Store.
Be social! Follow Ps3 Maven on Facebook and Twitter, and read more related stories at https://www.facebook.com/PS3Maven and https://twitter.com/ps3maven.