What Did I Do To Deserve This, My Lord!? 2
This game does have a weird name but keep one thing in mind, never judge a book by its cover. The same way, we shouldn't judge this game by its name. I know you might just die of boredom by reading it name but I bet this game is going to keep you at the edge of your seat. This is the killer game with a lame name, "What Did I Do To Deserve This, My Lord !? 2".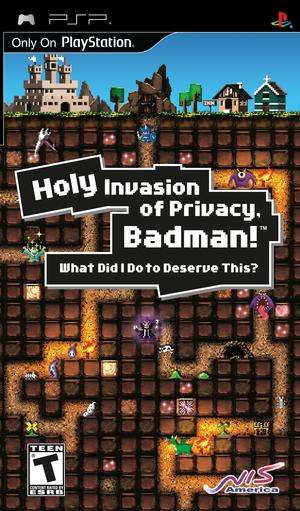 Developed by Acquire, they are sure to acquire all the awards for this game as soon as it releases on 4th May, 2010 . It has been specially made for Play Station Portable so that you can play it even if you are not at home. The game play of this one is similar to the first Holy Invasion of Privacy, Badman! You will have limited number of "steps" and a pickaxe to create a maze. This maze will help you to get your objective of defending the Overlord Badman from the heroes. Yup, you have read it right.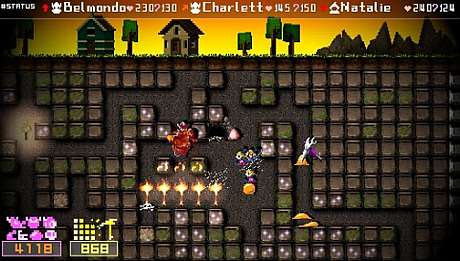 But don't think that being a villain is wrong. Look at the brighter side, you get to have your own monster team which can mutate in upto three forms. You will have your own chamber to grow monsters and observe their evolution. Being a action puzzle genre game, you will have to use your brains a lot and craft you ways in such a way that the dungeon of your dreams turns into the heroes' nightmare.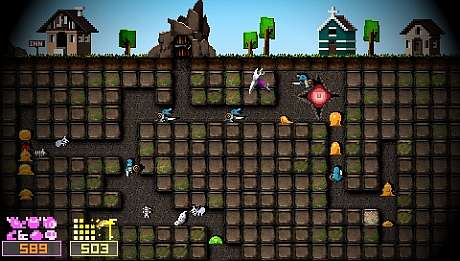 I know you are already impressed by this game and if you want to try it out then amazon is here to give it to you for $29.99. You can see the trailer here.
You can check some other game too like Socom US Navy Seals Fireteam Bravo 3 and Resident Evil 5 Gold Edition.