Tomb Raider Trilogy HD, Exclusive To The PlayStation 3 In March
One of the standout leading ladies in the world of video games, Lara Croft, shows some exclusive console love to the Sony PlayStation 3 with announcement The Tomb Raider Trilogy HD.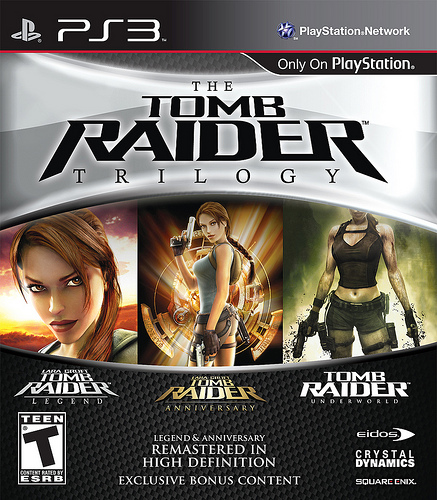 Lara Croft is undoubtedly one the most recognizable figures in the video game industry to date. Since her original debut in 1996's Tomb Raider, on the Sony PlayStation, her relic-hunting adventures have sold well over millions and millions of copies. In 2006 in fact, the Guinness Book of World Records proclaimed Lara Croft as the "Most Successful Human Videogame Heroine."
In a field that is overflowing to the brim with muscle pumping, wise-crack grinning, gun blasting men, Ms. Croft has certainly held her own ground, providing a much need different point of view for players, as well as an entertaining action-adventure series through many different locals across the world. Oh, and of course, it doesn't hurt that she's quite the eye candy either.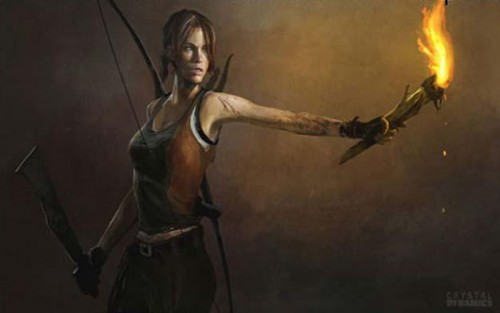 About a month back or so, series developer Crystal Dynamics shed the light on the next entry, the 9th installment to the Tomb Raider series, 2011's upcoming Tomb Raider. The simple title being used because, the game is promised to be a reboot for the series, a bit grittier, combat focused game staring a very young Lara Croft, who begins Tomb Raider abandoned on an island off the coast of Japan, after the ship she is traveling on gets wrecked in a storm.
The new Tomb Raider probably won't see the retail shelf space until later this year, but that doesn't mean gamers won't be getting any Lara Croft action any time soon. In March Square-Enix, who now owns the Lara Croft brand with their purchase of Eidos Interactive, will be releasing The Tomb Raider Trilogy HD exclusively to the PlayStation 3.
Three games will be included in The Tomb Raider Trilogy HD: 2006's Tomb Raider: Legend, 2008's Tomb Raider: Underworld — and the remake of the original Tomb Raider — 2007's Tomb Raider: Anniversary, which before was only available on the Xbox 360.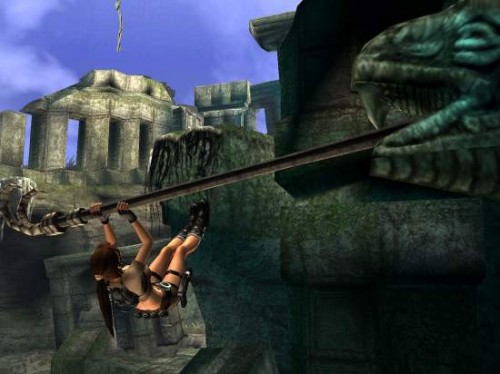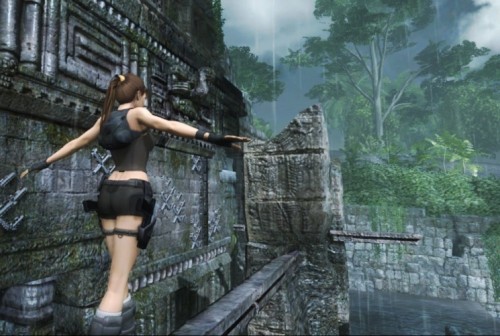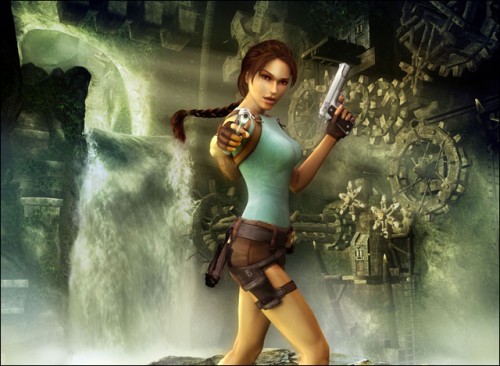 All three games will be beautifully remasted in high definition, thus the HD in the title, with bonus content and goodies such as a static theme pack for your XMB, and Lara Croft and Viking Thrall avatars for PlayStation Home.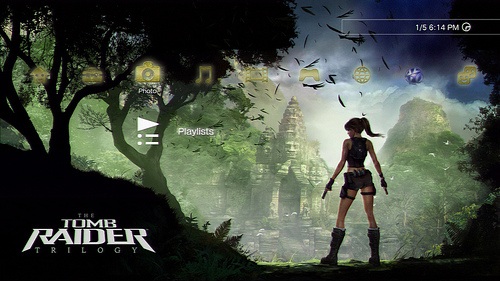 Such an amazing package, that if you haven't had the opportunity to play quite yet, then The Tomb Raider Trilogy HD is a sure pick up when it is released in North America, March 22 for $39.99.
This PSP2 mock up looks mighty close to the current PSPgo model – in fact it looks really dead on. Also this Sony Bravia TV is one part sweet flat-screen and one-part PlayStation 2.