Street Fighter IV Survival Color Action Figures Pack a Huge Punch
Street Fighter went down in history as one of the best selling and one of the most popular arcade games ever, and to further add to this great reputation is this particular collector's edition of the action figures from the game. This cool set features some of the most iconic characters from the game, including Ryu and Ken, that promise to add up to your amazing display of the action figures.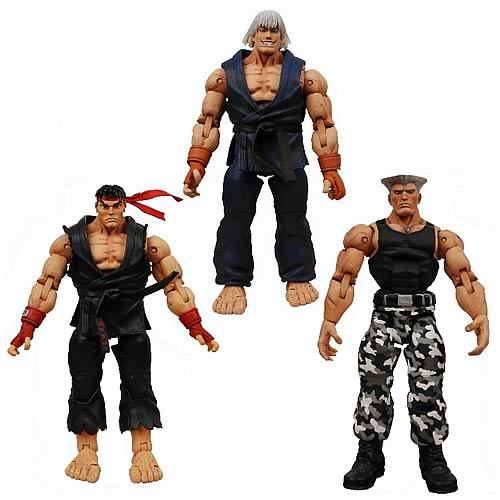 Each of these figures has been specially and carefully manufactured with high and intricate detail to give of a much realistic feeling, adding to it they all have been well articulated which allow maximum posing and display positions. Selling for $113.99 a set, each of the set contains 8 individually packed figures corresponding to 3x Ryu; 3x Ken and 2x Guile.
You should also have a look at the Street Fighter Collector's edition or the Giant Pixelized Ryu made from Rubik's Cubes. Also to up your gaming experience by leaps and bounds, you should probably try out the cool new Ken PS3 controller mod, that is made to land the final K.O punch.