Cute Chun Li Dolls Reveal Street Fighter Collector's Edition
Chun Li in Mandarin means "Spring Beauty". With such a beautiful and pretty sounding name, the game developers of Street Fighter definitely knew that they had a winner in that character. Predictably, Chun li is one of the most prolific revengeful female protagonists in the world of gaming.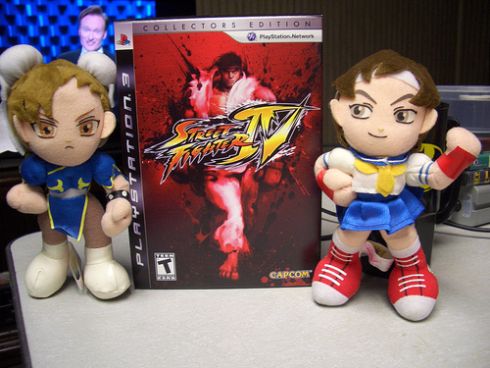 While she actually needs no introduction, we came across these cute Chun Li dolls which Ramune Rabbit has uploaded on Flickr. The dolls stand next to Street Fighter IV Collector's Edition. While it is not clear how the guy managed to get these dolls, Chun Li looks impeccable in her blue skirt and red shoes.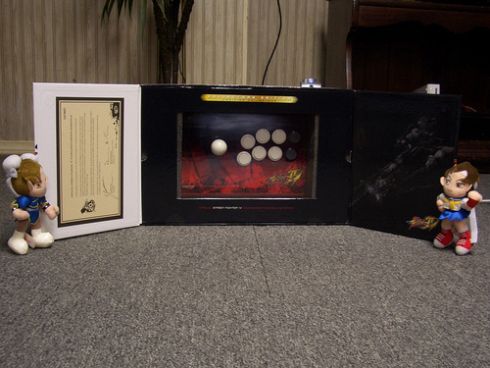 Most Street Fighter fans would admit that Chun Li dolls are by far the best to possess, and also a great way to show how much you are actually in to the game. It is quite possible that Ramune rabbit has just kept the two dolls in order to introduce all his gaming collections, and in order to just get the right ambience. The dolls look as if they are introducing the Street Fighter Joystick to us, in one of the pics.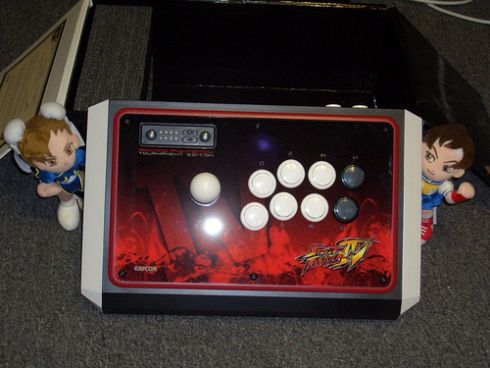 The dolls also reveal a cool Street Fighter IV FightStick Tournament Edition which comes with two magnetic flaps which open to reveal a certificate and a controller. Any self respecting fan would wonder where Ramune Rabbit managed to get hold of these cute Chun Li dolls. You can check out Chun Li in Hot Dresses, if you are feeling a little naughty. Or perhaps you might want to dwell into intellectual thoughts about the Reasons for Chun-Li's Return to Street Fighter IV.