'Resistance 3' Early Access Beta Starts Aug. 4th
SOCOM 4 owners are getting an early crack at the Resistance 3 multiplayer on August 4th, with PlayStation Plus subscribers joining in on August 23rd.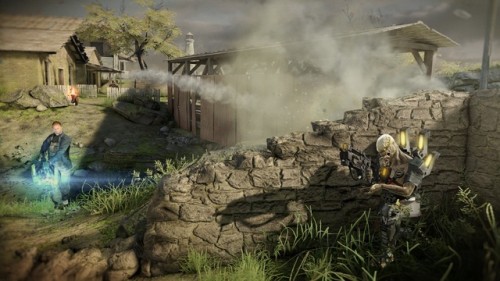 Resistance 3 brings Insomniac Games' last stand for humanity sci-fi magnum opus to a climatic close on September 6th (North America.) In August though, two lucky groups of gamers will be able to get an early crack at the first-person shooter with launch of the multiplayer beta.
Early access invites to the public beta will only be given to owners of specially marked packages of SOCOM 4, which was released back in April, and loyal subscribers for PlayStation Plus. But it will be the former (SOCOM 4 owners) that will get their grubby fingers on the Resistance 3 multiplayer beta a whole month before anyone else, on August 4th.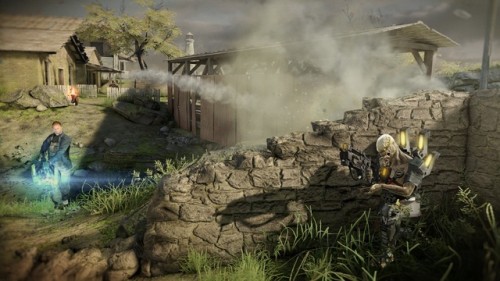 Meanwhile, PlayStation Plus members will have to wait patiently until August 23rd, when the beta download option appears in the PlayStation Plus section of the PlayStation Store. Features wise, the Resistance multiplayer beta includes two large maps from the game, the Seaside of Glamorgan, Wales, and the Trainyard in Bogota, Colombia.
And in terms of modes, the multiplayer beta will have 2 out of 5 multiplayer modes that will be in the September end product — Team Deathmatch and Chain Reaction. Plus you'll be able to level up your character (capped at level 20 for now,) buy and upgrade weapons and abilities, customize weapon loadouts, and unlock new character skins.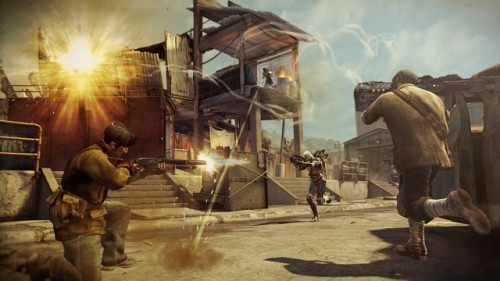 Insomniac Games will be keeping the Resistance 3 multiplayer open well beyond the Early Access period too. Therefore if you don't have either the SOCOM 4 access code or PlayStation Plus, there will still be away for everyone else to try it out before the game drops – so keep your eyes fully glued for when that happens.
For a preview of the single player campaign, check out the PS3Maven post we did a few months back, which also included information about the very cool Resistance 3 Doomsday Edition.
Via: GameSpot