Developer Insomniac's New Game Is Overstrike
The same developers that gave us Ratchet & Clank are entering a new multiplatform chapter with Overstrike, their next four player coop game.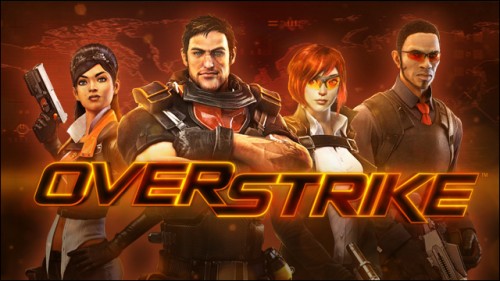 Tick, tick, tick, boom! Props for studio Insomniac for using such an awesome song from the Swedish garage-rock band The Hives to introduce their newest creation at E3, Overstrike. In a way — it perfectly captured the feel for this upcoming four-player cooperative game, set to release sometime in 2012.
Based in the near-future, Overstrike features an A-Team like set of four talented operatives, with their own distinctive charm. The game promises to bring together the same type of clever wit in the writing department that Insomniac games (Ratchet & Clank: All 4 One for example) are known and loved for, along with their trusty knack in creating insane fun weapon combat. And just by trailer alone — I think they have winner!
Gameplay will be shown for sure in the immediate future — because clearly it was strongly absent in that trailer. Although from the small bits and pieces that were picked up from this year's E3, the game will most likely allow players to use team Overstrike 9's own individual abilities to infiltrate enemy strongholds and take down whatever crazy opponents stand before them.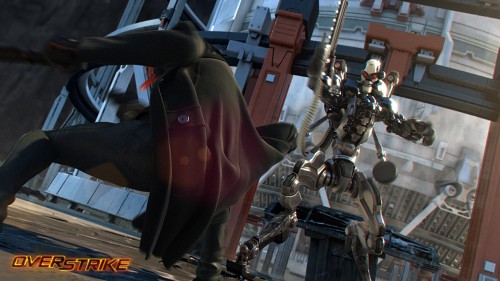 I think it's also important to point out that this is Insomniac's first ever multiplatform release as part of publisher Electronic Arts' EA Partners program (though they will still be making Ratchet & Clank/Resistance games for Sony, that won't change at all.) So how does the CEO of Insomniac, Ted Price, feel about taking a bold new step as a multiplatform developer?
From a conversation with Gamasutra, Mr. Price told the website that it was "something we'd been talking about quite a while," and later adding "we knew this was a direction we wanted to go — we planned for it, and with Overstrike it was designed from the very beginning as a multiplatform game."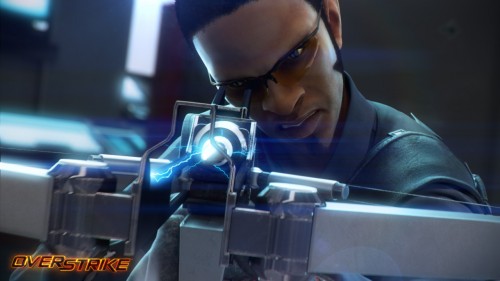 It will be very interesting see how Overstrike will do as the companies first foray as a solo studio. If company track record is any indication though, I don't doubt this effort won't be a success, especially with such an attractive-looking game as Overstrike is, at first impressions, looking to be.
Via: Gamsutra