E3 2011 – Sony Press Conference Summary
Here's your quick rundown at what happened at Sony's 2011 E3 press conference.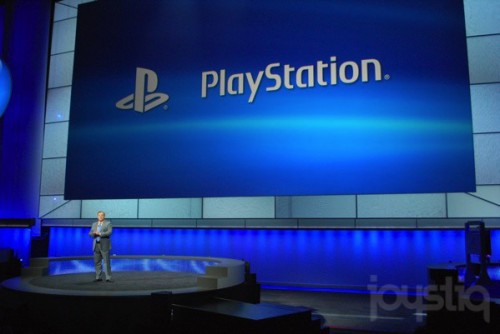 "An elephant in the room." Those were first round of words Jack Trenton, President & CEO of Sony Computer Entertainment of America, used in front of large crowd at Sony's Electronic Entertainment Expo press conference to describe the recent hardships the company faced during the hacker attack on the PlayStation Network.
And incredibly shortly after, in a classy scene you don't see  everyday, Mr. Trenton apologized on behalf of Sony and the PlayStation brand for the troubles their lack of security had brought upon its customers. It was a moment of rare humility from a giant corporation — again not always seen by the public — especially a corporation as extremely proud as Sony.
Was it enough to restore customer faith in Sony's online infrastructure? Probably not, but it set the stage for what was about to come during their E3 presser – an onslaught of so many awesome things that could leave one wondering "PlayStation Network what?" And if that was Sony's aim, then I believe they did a pretty good job at doing just that.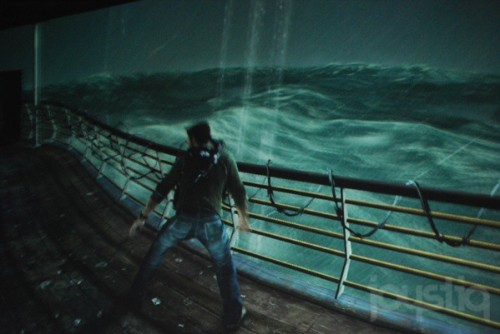 Immediately after, Naughty Dog co-presidents Evan Wells & Christophe Balestra took to the center stage and treated the audience to a fantastic demo of Uncharted 3: Drake's Deception. It was an incredible summer action blockbuster movie like experience that even left Mr. Treton himself to say off the cuff "We're going to sell a few copies of that bad boy."
Speaking of bad boys, Sony had numerous gaming bundles to announce at the show, including a God of War bundle that remastered the PlayStation Portable God of War games for the PlayStation 3 that would be coming later in the year, along with much anticipated ICO/Shadow of the Colossus HD Collection.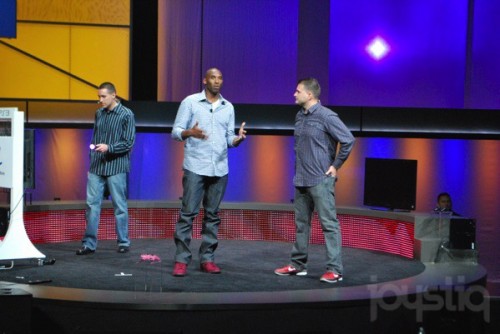 Later on in the show, Sony turned its focus to the PlayStation Move, and by turned I mean a Thanksgiving-sized serving of Move-enabled games. There was even a Move demo of NBA 2K12 that had the help of superstar basketball player Kobe Bryant of the Los Angeles Lakers. Let's just say his play is much better on the real court than it was on the virtual one.
At this point though, you could slowly hear the growing whispers of "boring" from the crowd, yet those were soon quieted when a teaser trailer for the latest in the Sly Cooper series hit the big screen, Sly Cooper: Thieves in Time. Can you say "day one."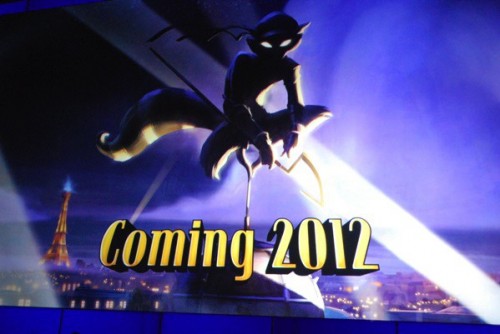 Then came the big moment of truth came as Kaz Hirai, CEO of Sony Corp appeared on stage — the unveiling of the Next Generation Portable. As rumors days before confirmed, it indeed was called the PlayStation Vita. The name meaning "life" — something the reports also got right too.
Funnily enough, when Sony announced that AT&T would be the exclusive 3G provider for the Vita, an awkward string of laughs could be heard (yeah, not a good sign.) Thankfully, that would quickly vanish with the stunning showstopping reveal for the Vita's price.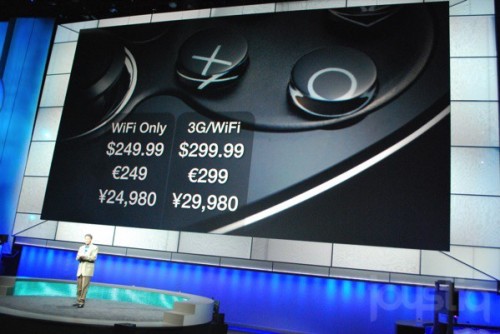 Cheers and applause could be heard in the crowd and no doubt across the Internet, as Sony's E3 presser closed with a fantastic bit of news.
Stayed tuned here on PSMaven as we go super in-depth with all the announcements Sony made during its keynote — including of course the PlayStation Vita — as coverage of the Electronic Entertainment Expo goes on.
All images courtesy of Joystiq.
Via: Joystiq