PS Vita Slim Remodel Announced For UK, Available February 7
Next month sees the official launch of the new PS Vita in the UK.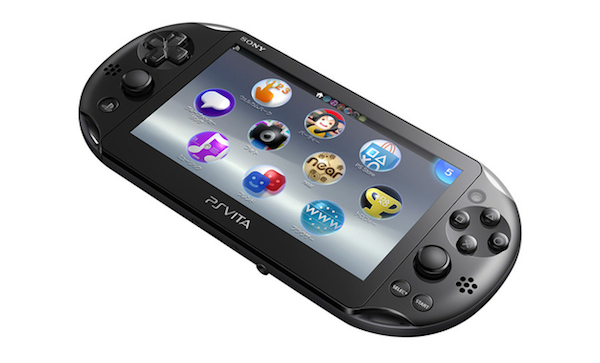 Sony finally made good on their promise earlier in the week (at least for one region at this point), confirming on Thursday morning that the revamped version of the PlayStation Vita would be launching in the United Kingdom next Friday, February 7, for around £180.
In US Dollars that's circa $300, which before your alarm bells go off is only the converted price, and not the price tag we'll see in North America. Meanwhile in the UK, the £180 price for the slimmer Vita (the PCH-2000 model) represents about a £50 ($83) drop in the recommended retail price from the first model.
To refresh, this version of the PS Vita boasts a lighter form factor, ditches the OLED screen for a LCD one, extended battery life (about an hour or so), and with 1GB of built-in memory. Sadly, but probably not the least bit surprising, Sony only chose to bring one color choice for the Vita slim over – black – as opposed to the six you can choose in Japan.
As for North America, Sony gave no timeframe as to when residents in said region would be able to buy this slimmer Vita. But be sure that when they do, we here at Ps3 Maven will bring you that hot news, Final Fantasy 14: A Realm Reborn release for the PlayStation 4, and when users will soon see the HBO Go app for PlayStation consoles.