PS4 Rumoured to Be Adding PS1, PS2 Emulation in Future
Ahead of the release of PlayStation Now, Sony's new game streaming service, rumours are suggesting that the PS4 may be able to play PS1 and PS2 games in future.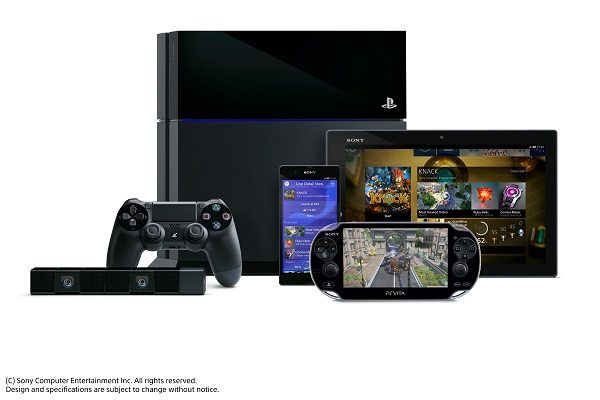 2006 was both a wondrous and disastrous year for Sony. The Japanese company ushered in the PS3, their new gaming console that was expected to dominate the games industry in terms of quality, but for all of the PS3's potential, sales were weighed down by several factors. In addition to the price (the console originally retailed for $499 and $599) and some serious competition from Microsoft's Xbox 360, which had launched a year earlier, many people didn't want to buy into next-gen because they were so intent and holding onto their PS2s, an older console that was the leader of its generation, that could also play both PS1 and PS2 games, making it a backwards compatible dream machine. Most PS3s, however, were unable to play the older games on disc, and too, the PS4 lost three gens of games due to no backwards compatibly. But now, thanks to once-secret Sony tech, PlayStation fans may only need one console for all of their games.
According to a source who spoke to Digital Foundry, Sony already has its very own emulator working on upscaling the smudgy graphics of PS1 and PS2 games to the glorious world of HD graphics. The PS3 has already been lucky to be able to play PS1 and PS2 games via the PlayStation Network, in which many publishers have uploaded their aging games with HD sheens, but so far, no such plans have been announced for PS4. The source explains that a similar plan is in works to allow the PS4 to play these older games.
Rather than making use of PlayStation Now (Sony's new game streaming service) which has been revealed to allow PS3 games to be played on PS4, the emulation would instead be localised. What this means is that PS4 players would be able to play PS1 or PS2 games on Sony's new next-gen console by either downloading them from the PlayStation Store or by buying them on a disc, the old-fashioned way. As anonymous as the source is, the rumour could prove true as all of those PlayStation games on the PS4 would allow the console to become especially useful to gamers who have played Sony machines for a while, perhaps allowing the PS4 to garner more sales and a larger market lead over its close rival, the Xbox One.
We'll keep you posted once we know more.
Source: Digital Foundry
Read more on ps3maven, Current Gen's Not Dead! 5 PS3 Titles We Want in 2014, 7 Games We Want Remade In HD