PS Jailbreak Dongle Lets Users Play PS3 Games Off of Their HDD
The PlayStation 3 is known for being a tough system to hack. However, that may be changing, because now PS3 owners can jailbreak their system with a USB dongle called the PS Jailbreak.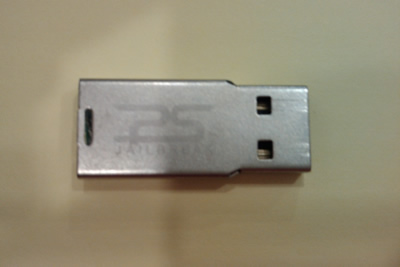 Disclaimer: We do NOT condone modding or jailbreaking your PS3. If you plan on using PSN, know that Sony can enforce their own rules on the network, and if that means banning you for having a modded console and violating their TOS (which will no doubt be updated in the near future) they will likely do it without second thought. Simply put, they don't care if your game is pirated or a backup.
This device lets users play games backed up onto an external HDD just like they would a retail game. This can be useful to help minimize loading times and cut wear & tear on the laser.
As mentioned before, the system is known for being one of the toughest systems to hack. GeoHot, the guy who is known for unlocking the first iPhone, was also the first person known to unlock his system. To give you an idea of how secure the system is, this was over three years into the console's lifespan.
At $170 the dongle is a pricey one, there's no denying that. You must also have firmware 3.41 for the hack to work. Keep in mind that all Sony has to do is offer their next firmware update and they can kill off the hack, rendering your $170 investment useless.
However, if you are the type that wants to spend $170 to load games onto your HDD there it's rather simple.
That said, we have a simple outline of how the jailbreak dongle is used:
– It's compatible with all existing models of the PS3–both fat and Slim.
– It lets you create backups of games on the internal or on an external HDD.
– It's said to work with all the games.
– It supports homebrew
– Capable of adding new characteristics.
Here are some requirements:
– PS3 must have firmware update 3.41 installed
– Must have PS3 backup manager and installed on an external USB device formatted as FAT32.
Instructions:
Actually, we were a bit reluctant to post these, but we see it two ways. If you do plan on doing it, you will go for it anyway. If you aren't, then this tutorial probably doesn't matter much to you. As a sidenote, we aren't going to run it ourselves. We think the risk and the cost is too much for what can be patched by Sony within a week with a mandatory update. Our sister site, Walyou, put this tutorial together, so we will share it with our readers as well.
1: Connect PS Jailbreak Dongle when the console is turned off
2: Turn on the Console and immediately afterwards press the Eject button. If PS Jailbreak dongle was loaded successfully, then the LED in the Jailbreak should be Green.
3: If PS Jailbreak loaded sucessfully, then connect an external hard drive to an additional USB port on the console.
4: Go to Game Menu –> Install Package Files –> Backup Manager
5: Afterwards you need to insert the disc of the game you want to backup, and you also select where to back it up to.
Games may take a while to backup (GOW3 took 90 Minutes) but then can be loaded through the backup (from external hard drive as
well).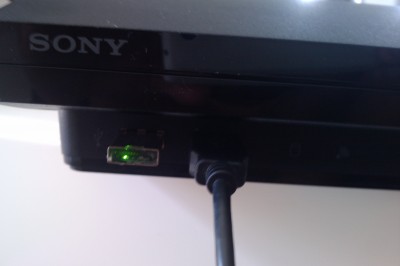 Also be aware that once PS3 is Jailbroken, dongle cannot be removed or hack unistalled.
We won't be posting the link here, because we aren't fans of hacking systems to play backups. This is simply informational. If you want to find the device, a simple Google search will do it.
However, if you do need an extra PS3 to take a crack at, why not pick one up with a free disc-based game? Here. Or, if your system is pooched, you can always use simple math (1+2=3) to make your own PS3, with this fancy mod.