320GB PlayStation 3 Bundle Planned For 'Uncharted 3'
In need of a PlayStation 3? How about waiting then for this sweet console bundle featuring Uncharted 3: Drake's Deception.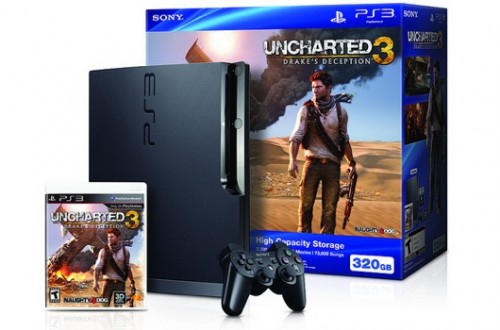 The calendar gods might as well change the name to November to "Drake-vember" this year, because with both the release of Uncharted 3: Drake's Deception and this mighty pleasing PlayStation 3 bundle, that you see before you, it's going to be an awesome month for gamers and fans of the popular Naughty Dog series.
On to the details for this Uncharted 3 console package, which contains in one brightly blue box that is sure not to be missed at your local retailer or online shop: a 320GB PlayStation 3, a copy of Uncharted 3: Drake's Deception, and to top it off, a month of PlayStation Plus access. Price? $299.99US — about the same cost for a regular 320GB system.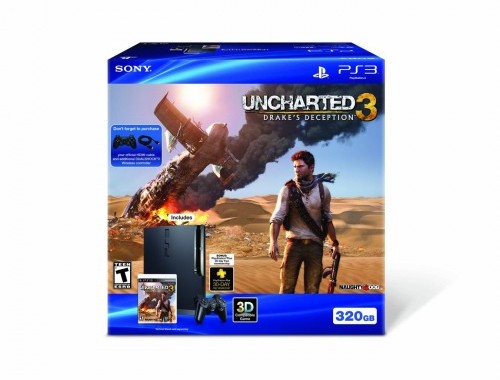 It's like getting the game and a month of PlayStation Plus for free, bascially. And with a fall & winter season chock full of brilliant games (the title mentioned in this article included, along with The Elder Scrolls V: Skyrim that you can preview 20 minutes of here) you'll need every cash saving effort, that's for sure.
While I still got your attention, why not point your Internet browser of choice towards the direction of the fresh new info about the PlayStation Vita, mainly a now confirmed Japanese release date for Sony's PlayStation Portable heir.
Via: Joystiq