Don't Despair! 'Castlevania: Harmony of Despair' Coming To PlayStation Network This September 27th
Vampire hunting is in season with the September 27th PlayStation Network release of Castlevania: Harmony of Despair, featuring a new local 4 player co-op mode.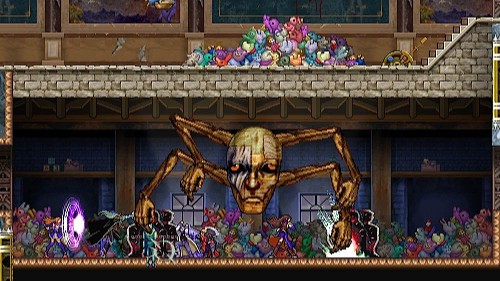 The core of the Castlevania series from Konami has always been about side-scrolling 2D action-adventure ever since its introduction on the Family Computer Disk System in Japan (the floppy disk add-on for the NES.) A long tradition and trusty formula that has continued till today; mostly because its gameplay is quick to pick up but deeper than meets the eye.
And as an old proverb says, yet is super dead-on in many of these instances — if something anything broke, don't fix it. …Well, okay, maybe just add online multiplayer, but that's it! Thus brings us to Castlevania: Harmony of Despair, finally making it's way to the realm of the PlayStation Network on September 27th. Having legendary producer of the Castlevania series, Koji Igarashi, at it's helm is a big plus for this digital title, but certainly what beats all is the inclusion of an online co-op mode in Harmony of Despair.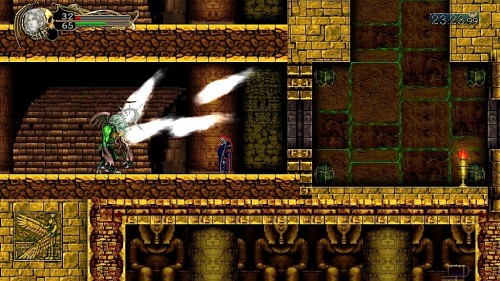 Picking any of the familiar vampire slayers from past Castlevania games, players participate in sort of a boss-rush mode though-out a rather expansive castle with the help from other users, finding rooms, locating items, and putting out the evil forces of Dracula with the strong snap of a whip or what have you. And for the PlayStation Network release of Harmony of Despair, Konami has added the new feature of couch co-op for up to four players (up to six players online.)
What else will your $15 PSN bucks get you with Harmony of Despair? I'm glad you asked. You also get two additional characters in Julius Belmont & Yoko Belnades along with an extra map, Pyramid of Ruin. Both of which were originally paid downloadable content on Xbox Live, but are yours for the wonderful price of free. Oh you like free, don't ya? Well, you get a good portion of free content every time the PlayStation Network updates its releases in fact, bearing you're a PlayStation Plus member, of course.
Via: Shacknews