No More Heroes: Heroes' Paradise Exclusively Coming To PlayStation 3
Get ready for some hot beam-sword action for the PlayStation 3, as No More Heroes: Heroes' Paradise is slashing it's way to retailers in 2011.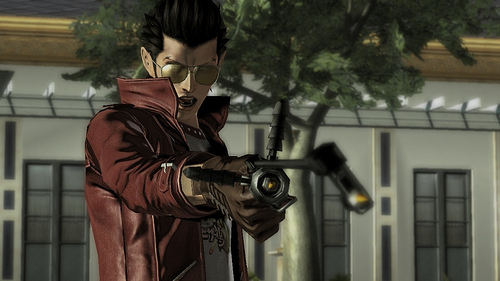 Huh? You didn't know that No More Heroes, released back in 2008 for the Nintendo Wii, had a HD console port? Well it did — but sadly only in Japan.
Released for the PlayStation 3 and Xbox 360 back in April of this year, No More Heroes: Heroes' Paradise is a beautiful high definition port of said excellent Wii action game by Goichi Suda and the rest of the crew at Grasshopper Manufacture.
And boy how truly beautiful this HD port of No More Heroes is — just noticeably miles above the original Wii game in every graphical detail. From the over-world, where nerd protagonist Travis Touchdown hunts down the world's deadliest assassins and does various odd jobs to build up his stats, to the characters and cut scenes have been given a shiny current generation polish.
No More Heroes: Heroes' Paradise even had extra game modes and features, including one that had the game's female characters wearing more revealing attire. (Because they weren't already wearing less to begin with, am I right?)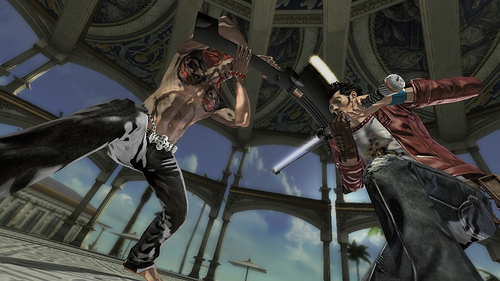 For a while Heroes' Paradise was pretty much up in the air on whether it would see the light of day outside of The Land of the Rising Sun, as with most awesome things that are only available in Japan and no where else. (I'm looking directly at you Game Center CX 2.)
Now thanks to Konami, publishers of all things Metal Gear Solid and Castlevania, and who also published the PlayStation 3 version in Japan, is bringing No More Heroes: Heroes' Paradise exclusively to North America and Europe sometime in 2011. Woo-hoo!
Even more interesting, and quite different from the Japanese release, is that Heroes' Paradise will also include PlayStation Move support — so now you too can do masturbatory-like gestures just like in the Nintendo Wii port!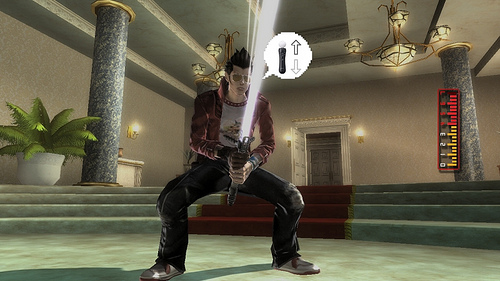 Although if you don't want to do that, then you can just take out a regular Dual Shock 3 controller and play No More Heroes: Heroes' Paradise that way — but then where would be the extreme unexplainable awkwardness in that! Geesh!
If you need more PlayStation news in your life, then please check out why so far the PlayStation Move is a success, and this sweet looking surround system for the PlayStation 3. Enjoy!
Via: PlayStation Blog