Have Arcade Shooting Fun With The PlayStation Move Shooting Attachment
Take aim with Sony's new peripheral for the PlayStation Move that's excellent for that arcade shooting feel without the need to leave your living room, or deal with that broken quarter changing machine.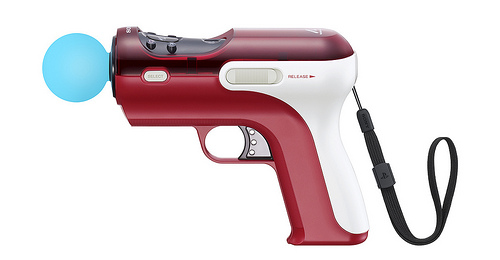 Arcades are great fun – well rather – they once were. Home consoles have slowly killed off what was once the cradle of video games, and it's pretty rare these days to experience that same arcade setting of bleeping game sounds and vibrant electronic lights.
Perhaps the sights and sounds of the arcade have crumbled into history books, but at least the games have survived. Still around are those plastic gun toting arcade shooters, and one in particular for the PlayStation Move is separately debuting with an attachment made to bring back those fluttering memories of arcades gone by.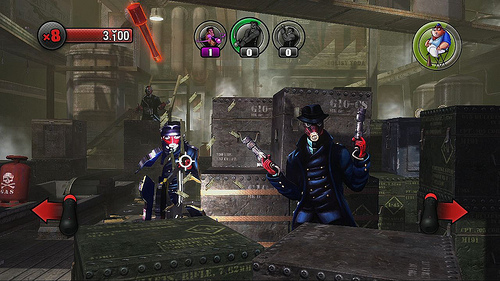 Released already on October 19th – comes The Shoot, an arcade shooter where you play the role of a rising Hollywood action hero who seeks to become the ultimate best-of-the-best by – of course – blasting down everything that comes in the path of your gun's barrel. Its simple arcade fun that is also made tons better by the PlayStation Move Shooting Attachment as pictured above.
By easily inserting the PlayStation Move controller into the Shooting Attachment, you can hold the motion controller like a pistol for a more natural feel while playing shooting games like The Shoot or Namco's Time Crisis: Razing Storm (out the same day too.)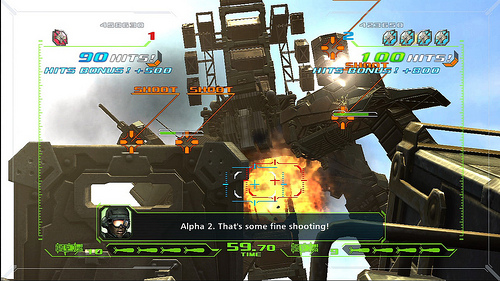 Speaking of which, Time Crisis: Razing Storm is another awesome shooting game that includes three previously released in the arcade titles: Razing Storm, Time Crisis 4, and Deadstorm Pirates. It's a worthy looking bundle for the PlayStation Move to get your arcade shooting game fix.
The Shooting Attachment is priced at $19.99, and will be sold separately in retail stores. Meanwhile if you want to try before you buy, a demo of The Shoot is available on the PlayStation Network. Happy shooting!
While you're still here — check out the latest PlayStation 3 bundle featuring Toy Story 3, or this awesome PlayStation 3 laptop mod.