Check Out This Fantastic PlayStation 3 Slim Laptop
Brilliant modding strikes yet again with this fantastic PlayStation 3 slim laptop made by a savvy BenHeck.com forum user.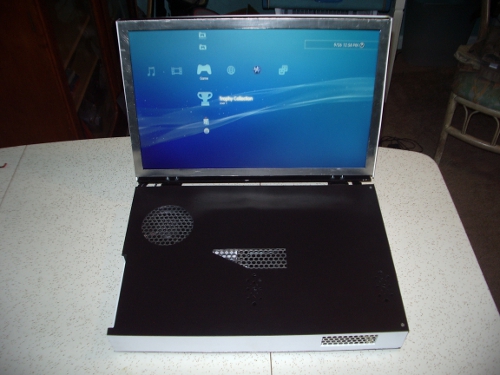 There are many things on this lovely blue planet that would greatly benefit from being able to pick up and take with you easily – like a smoothie making machine or a large comfy couch (hey, I like napping alright.) Still, I never in my wildest would I have thought a Sony PlayStation 3 to be one of those things, but oh how I was so totally wrong!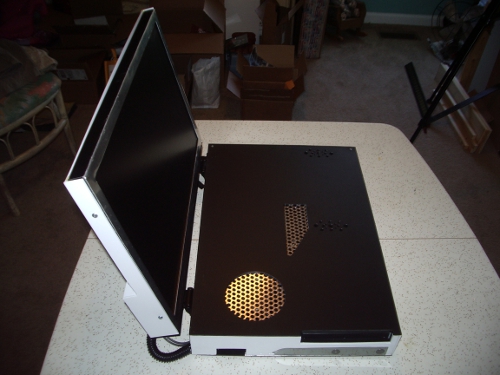 A BenHeck.com forum user by the screen name of low_budget (ironic?) has torn apart a PlayStation 3 slim and transformed it into a laptop for simple portability. And by simple portability I mean, you better have a heavy-duty carrying bag, because at a meaty 16 pounds this laptop is a beast you probably don't want to hand-hold for too long.
So yeah, the PS3 slim laptop isn't so "portable." And, to be quite honest the design could be something more to be desired. What with the sharp-knife edges to the white polystyrene body, and the apparent screws sticking out of the clamshell like a bloody straight punch to the face.
Tossing those mini qualms aside, the awesome idea of being able to pick-up and play Uncharted 2 anywhere on a moments notice, much like a Nintendo DS game, is a sweet cherry on top of a chocolate sundae.
Although… you'll still need to find an electric outlet for the thing, because it still uses an AC power cord to work.
Sigh… See, this is why I make such a terrible salesman.
Let's just get down to specifics, shall we.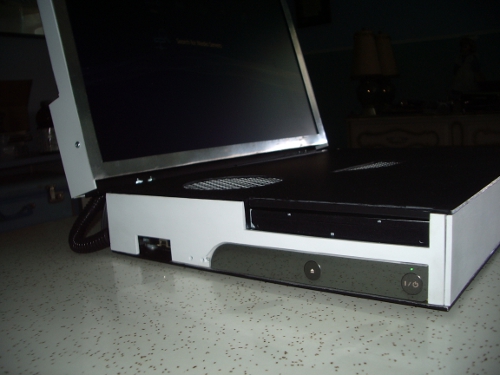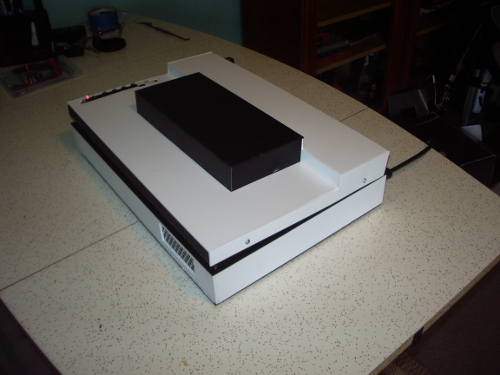 The PS3 slim laptop is your every day, 250gb hard drive, Sony branded video game machine – so no frills there. What makes up the rest of this Frankenstein machine is a collection of third-party parts, like a 19 inch 1440 x 900 LED monitor, supporting digital HDMI, and a 2 watt stereo amp and speakers.
I'm not all too technically versed when it comes to video and audio set-ups (some say the same thing about me when it comes to video games,) so all I will mention is that you can see and hear things, not to mention play games, on the PS3 laptop pretty great. Hooray!
Halloween is just around the corner, so how about you check out what ghoulish themed goodies you can download on PSN, or if you simply don't care (blasphemy!) then take a look at these 3DTVs powered by the PlayStation 3 chip.
Via: Benheck.com forum