These 3DTVs Are Powered By the PlayStation 3 Chip
These TVs use the the PlayStation 3's Cell Processor to create a 3D image. That's right, Toshiba is working to release some 3DTV sets that use the processor made famous by Sony's PlayStation 3 system to create a 3D image. The best part is that much like Nintendo's upcoming handheld, the 3DS, this TV screen doesn't require the user to wear any glasses.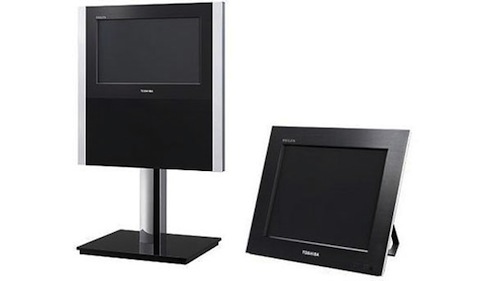 As with other screens that use similar technology, there is a downside: You must sit within a 40 degree angle of the screen. Otherwise, you will get a blurry image, and nobody likes blurry images.
As with all current 3D technology, these screens don't come at a small price. These LCD high-definition TVs will set you back $1,440 for the 12-inch screen and $2,880 for the 20-inch. Ouch!
Still, it's interesting to see the chip the powers Sony's current-gen machine being used in a television set. We aren't sure it will be a big hit, but it may sell to a few folks who have a lot of extra money on their hands. The narrow viewing angle doesn't sound ideal for a real living room experience, because not everyone sits almost directly in front of the TV. Well, it will be interesting to see how well it does. But I won't be interested until the viewing angle can be nearly the full scope of current TV sets.
Well, if you have the cash to buy those TV sets, you will have to wait no longer than December, when they are expected to hit store shelves. If 3DTV isn't quite your thing (glasses or no glasses) why not check out the mighty Kratos as a My Little Pony, or prepare for Halloween with these cool pumpkin carvings.
Via: GameInformer