Which City Would the God of Sneakers Try and Destroy?
It has been quite some time since we saw sneakers that were completely geeky and out of the world. The God of Sneakers pays tributes to one of the best and most played action-adventure games till now, God of War.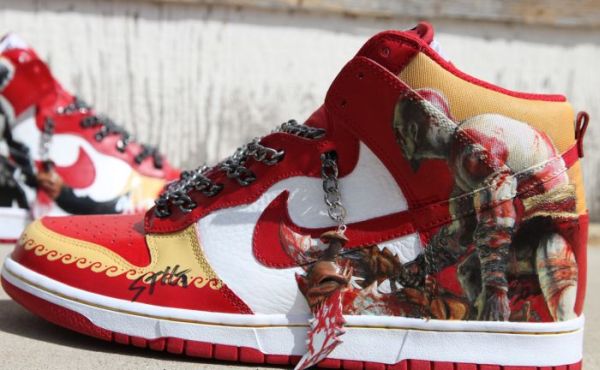 The game created a buzz back then in 2005 when players were taken over by Greek mythology and the adventures of Kratos who has to save Athens from the God of War, Ares. The sneakers have been designed by Jacob Patterson and he did not stop at just giving the sneakers a paintjob, but managed to get chain laces that come with Blades of Olympus and even a signature of Stig Asmussen.
Stig is the director of God of War III and apparently was just too happy with the God of Sneakers himself. Now, It would be worthwhile to see if the God f Sneakers would try and "destroy" the city in which the wearer walks! You could also take a look at the Kratos inspired My Litte Pony, or just read about how cool God of War III really is.
Via: Gamovr