Portable Uncharted & More Games In Development For Sony's NGP
At the recent reveal for Sony's next portable machine, Nathan Drake and a group of other interesting first-party games lined-up to show off the true power of the successor to the PSP.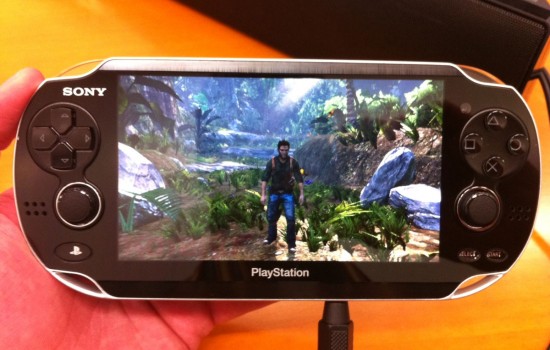 Bang-a-gong, it is on! A week after Nintendo announced an American launch price and date for the Nintendo 3DS, Sony seemed to wave their own arms in a collective – "Hey! We're here too" – with the unveiling of their next on-the-go gaming machine, the temporarily codenamed "NGP" (Next Generation Portable.)
We've already learned most of the in-and-outs to the "NGP," from its top and rear touch capabilities, dual-analog sticks, and a graphics engine that can create almost near PlayStation 3 level visuals – a feat that was exampled in the few first-party games that were shown along side the "NGP" at Sony's PlayStation Meeting.
The first of these, and no doubt the most impressive, was a portable Uncharted game that is – yes, yes – based off the very same series made famous by developer Naughty Dog. This mobile version though is being made by SCE Bend Studio (Logan's Shadow, Resistance: Retribution) with Naughty Dog overseeing, and from initial impressions look fantastic, if not uncannily similar to its HD console big brother.
It also plays exactly the same way too, with some of the new features of the "NGP" blended in for good measure: with the touch screen you can jump over obstacles, swipe the device's back to climb a rope, gently rock the unit back and forth to swing across with a vine, and a "camera mode" that lets look around your environment and take pictures.
One other first-party game I should note is Little Deviants, which shows off the functionality of the rear touch-pad. The game works by touching the back of the "NGP," and by doing so, players create a small hill in the game world with their finger that can, by the force of physics, push a ball around a tiny miniature golf-like course.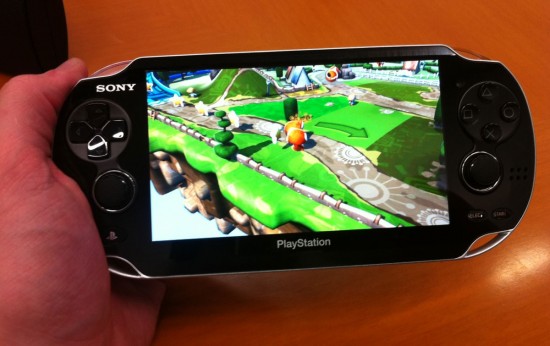 Sony also managed to show a small clip of other first party "NGP" games that are currently in-development. In the video below you'll find short glimpses of Hot Shots Golf, LittleBigPlanet, WipEout, Killzone, and Resistance, along with some new IPs such as Gravity Daze, Reality Fighters, Smart As, and Broken.
Keep it hear for all news PlayStation 3, including Lara Croft heading to the PlayStation 3, in an awesome three game HD collection coming in March, and pinball fun featuring Spider-Man and his super-powered friends.
Via: GameSpot, PSXExtreme