With Great Power Comes A Great Pinball Game To The PlayStation Network — Marvel Pinball
Your neighborhood friendly Spider-Man and a few of his super-powered friends from the Marvel Universe arrive on the PlayStation Network in pinball form with the release of Marvel Pinball.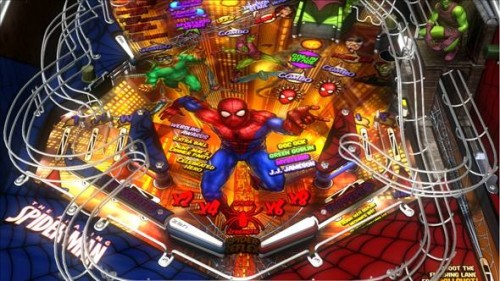 We've all had that same dream every once-in-a-while to own our very own pinball machine. The flashing lights, crazy sounds of bleeps and bloops announcing multipliers and high-scores, and the many different licensed tables from Back To The Future to The Simpsons, are what make these old-school score-attacking machines so cool.
Sadly, trying to own a pinball machine is like trying own one of those high-tech Japanese toilets you find in fancy hotel suites — you must have a lot of cash to drop in order to buy one. The price to own a pinball machine costs around $4,000, that's not including yearly maintenance — oh and shipping, which can cost a hefty sum just to transport too!
There is a consolation to this problem, all thanks to the digital age with pinball games for video game consoles; one of the very best of which being the Pinball FX series from Zen Studios. And now, if your love of pinball also matches your love for Marvel's Spider-Man, Iron Man, Blade, or Wolverine — then let me introduce to you Marvel Pinball.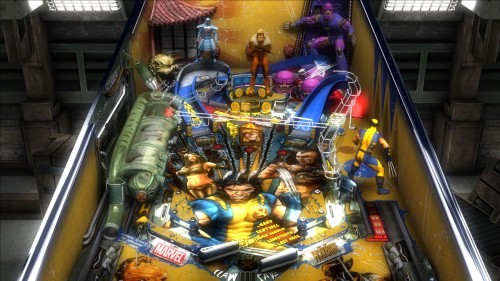 You don't need much to understand what Marvel Pinball is — it's basically Marvel-themed pinball tables, in pretty HD graphics, that are simple to pick up and fun to play. All four tables included in the package are uniquely stylized to fit whatever super-hero they are featuring, but with more than just blinking lights and simple pinball sounds.
Each table features graphical effects that can't be pulled-off on any regular pinball machine, like Tony Stark suiting up as Iron-Man — or on vampire hunter Blade's table — a night mode with UV balls speeding across a lights-out table. All the tables in Marvel Pinball are of high-quality, with so many neat details to delightfully ensnare the Marvel Comics aficionado for hours on end.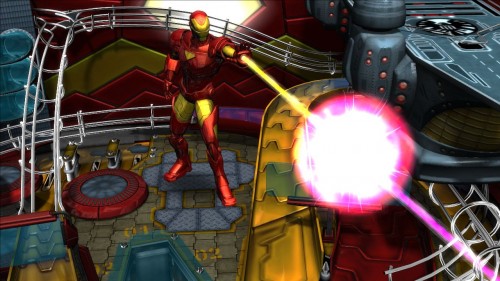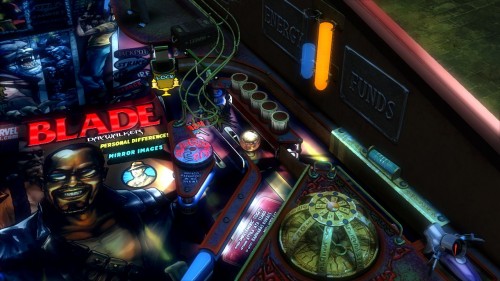 And for pinball fanatics, there's online leader boards where you can match scores against friends and the rest of the world, plus special challenges that will need some really good player skill to achieve.
For $9.99 on the PlayStation Store, Marvel Pinball is an awesome deal that will have you flipping peddles, lighting up scoreboards, and breaking high-point marks instantly — all while enjoying the sweet-looking graphics and the fantastic presentation showing off some of your favorite Marvel Comic's tights-wearing finest.
In the spirit of downloadable games on the PlayStation Network, why not check out the classic X-Men Arcade game, or the new DLC for Double Fine Production's charming RPG, Costume Quest.
Via: GameInfoWire