It's A Winter Wonderland! — New DLC For Double Fine's Costume Quest
Drag out those Halloween costumes for one last quest (yes, seriously) for a new wintry batch of downloadable content for Double Fine Production's darling of an action RPG, Costume Quest.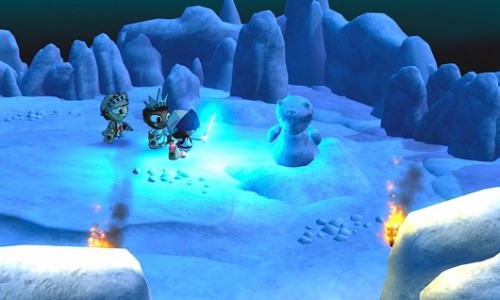 I don't have to sell you hard on why Halloween rocks. Any holiday were you get tons of free candy all by just dressing up as ghosts, witches, ninjas, zombies, and in some cases Lady Gaga (don't ask) – is always tops in my book.
The downloadable game Costume Quest – from developer Double Fine Productions, you know that Tim Schaffer guy – is everything from one's own cherished youthful Halloween experience, but with missile-launching giant robots, candy hungry monsters, and a heroic quest to save your own sibling.
It's these light-hearted and cute mixings, sown together neatly with funny writing, that add a whole lot to the ho-hum game play in Costume Quest. Because at its core, the game is just a simple action RPG where you go around battling monsters, grinding experience, and collect money for better stats – wash, rinse, repeat.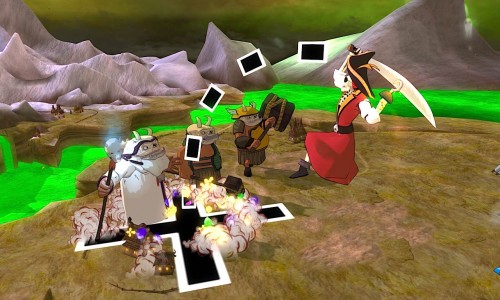 Honestly though, that's not why you play Costume Quest – you play it for the amount of clever imagination and charm the smart folks down at Double Fine Productions put in to the final package, and then some with the introduction of Grubbins on Ice – an expansion DLC for Costume Quest.
Available on December 21 – and timed perfectly for the Holiday Season – Grubbins on Ice continues the adventures of twins Wren and Reynold as they search for a lost friend in the wintry world of Repugia, a dimension inhabited by the same candy-loving monsters from their first quest.
Once there, the twins soon find themselves caught in the middle of a monster vs. monster revolution, and to save your missing companion they must go door-to-door for candy to support the cause, or fight the monsters that refuse to join and bring down their friend's captors.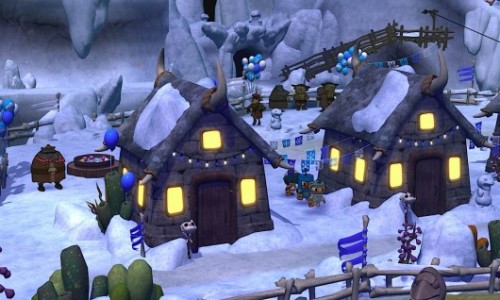 Throw in a snow storm of awesome new costumes: a zip-lining pirate, an in-game secret finding eyeball costume, a battle shielding Yeti costume, and of course more of the usual delightful shenanigans from the people who brought you Psychonauts – well, it's going be a "cool" time to be had.
Plus if that doesn't sound fun enough to warrant a download (what do you hate puppies or something?) – then you should be also happy to know that this downloadable content brings some much addressed fixes for Costume Quest: such as the save functionality, the pause feature, and the frame rate.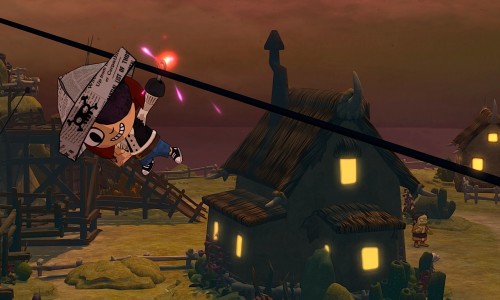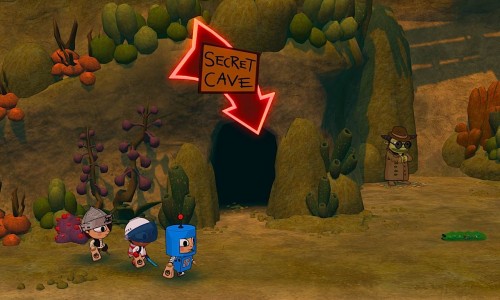 The downloadable add-on for Costume Quest, Grubbins on Ice, comes to the PlayStation Network on December 21 for $4.99. If haven't yet tried Costume Quest — $14.99 on PSN (pricey, but it's worth it!) — now is probably the best time to jump on the bandwagon, not just for one Holiday, but now two!
If you looking for more delicious DLC — how about the new DLC for Scott Pilgrim vs. the World, or Assassin's Creed: Brotherhood.
Via: THQ