By The Gods! Video Of The 'PlayStation Phone' In Action
The rumored PlayStation Phone was back in the headlines again, and this time it brought with it some highly interesting video of Sony's secret mobile device in action.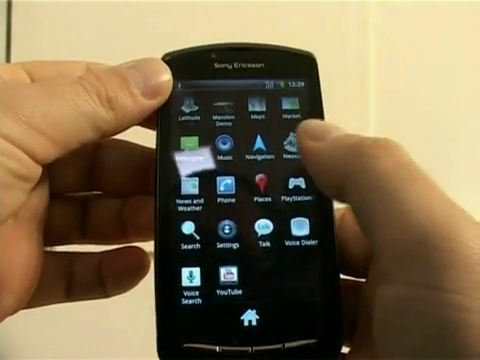 I pretty sure by now every gamer this side of the planet knows what a 'PlayStation Phone' looks like, all thanks to leaked photos of a prototype unit a few weeks back. Basically, the face of an Android-powered smart phone combined with a slide-out D-Pad and PlayStation face buttons, eerily similar to a PSP Go.
Now the device has been spotted in the untamed wilds of YouTube, filmed and posted by YouTube user xxmajstor. This sneaky spy was able to grab a hold of exactly the same prototype PlayStation Phone that was shown in the leaked pictures a few weeks back. More importantly, we finally learn what the device is being called behind the scenes – the Sony Ericsson ZEUS-Z1.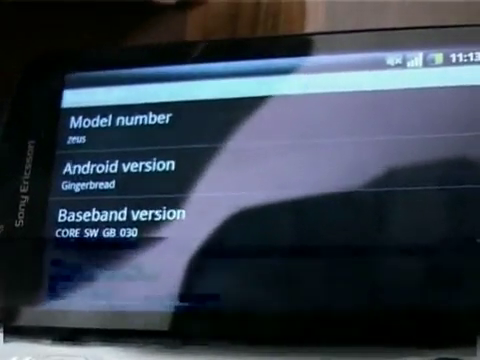 Perhaps a Trojan horse of a name, but considering the amount of Sony Ericsson branding on the thing, it looks like this device is clearly separate from the rumored PlayStation Portable 2.
Branding aside, what is clearly the jaw-dropper to this video is this freeze-frame shot of the PlayStation Phone's screen of what is a PlayStation icon. No doubt by now, that earlier reports were right about this phone supporting a PlayStation marketplace of some sorts that will allow users of this phone to play PlayStation games.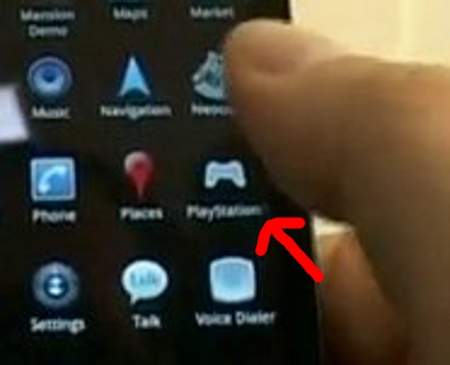 But how and what kind of games? Again, only more questions, less answers.
Getting right back to the video, you can see even more fascinating details to the phone. On the opposite side of the phone you can see as clear as day the L and R buttons and a volume controller rocker — the same place as they are on the PSP Go — and a camera with a LED flash.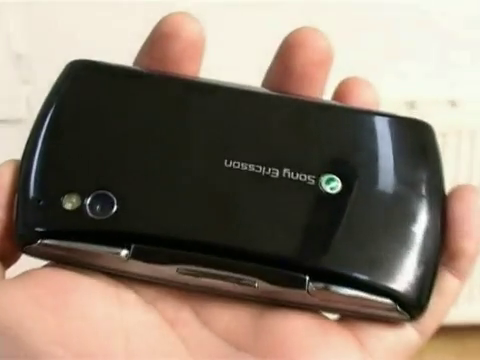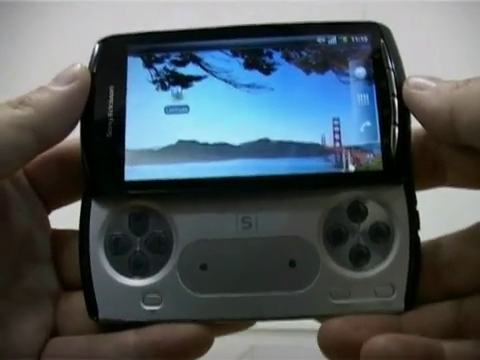 It's a pretty slick phone, but truth be told some of the molding, including the back where the controls slide out, could still use some time in the lab. But knowing that this is still a prototype isn't a major concern as of yet. Word is that we might hear more about this phone next month, what with the Consumer Electronics Show being held in Las Vegas, NV, and Sony a prime exhibitor.
Go right ahead and check out the full video for yourselves. It doesn't have sound, but it sure does reveal a lot — which if your a tech-junkie like the majority of the Internet is, then it is good as gold.
Sony Ericsson ZEUS-Z1 – PlayStation Phone Original Video
Sony is fighting back against jailbreaking PlayStation 3 users with the latest 3.55 firmware update, will it work? And in case you haven't seen them, pictures of another secret Sony device — the PlayStation Portable 2 prototype.
Via: Engadget