Intriguing PlayStation Portable 2 Dev Kit Leaked Photos Hit The Web
The PlayStation Portable 2 is real – uh, well sort of… actually we still don't know. But these leaked photos of what seemed to be a PSP2 dev kit look real darn convincing.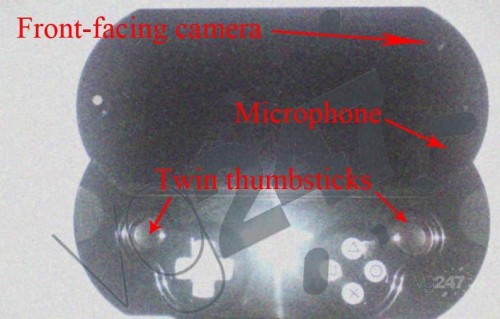 I wish I could give some pointers to Sony on how to keep secrets. I mean, if it's not the redesigned slim PlayStation 3 that is being leaked, it's that PlayStation Phone from a few weeks back – its kinda embarrassing if you ask me. (And believe me I know embarrassing.)
But I guess it's easy to call the shots from the stands, plus we certainly wouldn't have exciting things to talk about – oh, say these blurry photos of what some behind-the-scenes insighters are calling a PlayStation Portable 2.
More specifically, a developer kit for a PlayStation Portable 2 photographed in the wild – which was reported by many websites to be in the hands of some developers.  It's also the same rumored device that has been described, by those very same developers, as being extremely powerful, with twice as much ram as an Xbox 360 (if that can be believed.)
Fiercely confirmed by sources to be the real deal, these pictures expose an early version of the PSP2 –- one that matches the form factor of the PSP Go.
I say early version, because word is that Sony has changed the design back to the standard PSP-1000 due to issues with unit overheating. So currently this design might be really off from what might be revealed later on — if it ever gets revealed later on.
For now, we can only go by what is seen in these pics, and golly do they reveal a whole lot – including every gamer's most agonizing and glaring omission from the current PlayStation Portable – 2 analog sticks. Oh happy day indeed.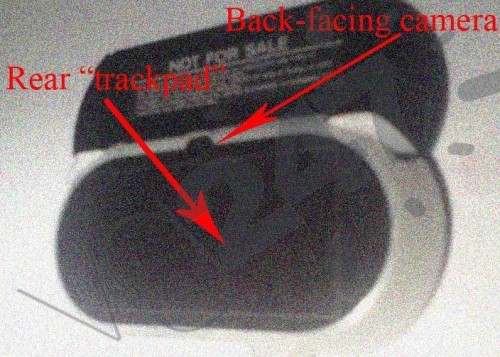 The leaked PSP2 dev kit images also show front and back-facing cameras and supremely interesting — a touch pad on the back of the portable. Now a few smart phones already have this exact "rear touch pad" – mostly for basic phone interfacing – so the real enticement will be what potential game ideas will come from such a feature.
Supposedly the PlayStation Portable 2 will be released in late fall of 2011, and with these photos (that again, could change dramatically from the final version) – well, it all leads up to what should be a very attractive Electronic Entertainment Expo, come next June in Los Angeles.
Which is a long wait from now til then — so how about giving these games a check, like The Sly Collection, out already, and the upcoming Gran Turismo 5.
Via: VG247