Need A Hero? PS Move Heroes Has 5 Of Them
Raccoons, Lombaxes, and whatever the heck Jak is – oh my! Stars from 3 popular PlayStation series come together for an epic universe-crossing adventure for the PlayStation Move.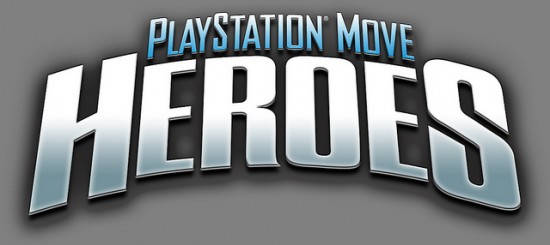 Ratchet and Clank, Sly Cooper, and Jak and Daxter are probably the most recognizable critters from the PlayStation brand, and partly responsible for the PlayStation 2's great success during that console's reign. They also share one similar quality that has endeared them to many gamers; imaginative worlds with likable characters and super quality game play.
Now the trio is teaming up back-to-back-to-back for PlayStation Move Heroes, formally Heroes on the Move, an action-adventure PlayStation Move game coming in March, with challenges and new mysterious enemies to face, that will span several familiar locals, such as the Paris rooftops of Sly Cooper or the futuristic Metropolis City from Ratchet and Clank.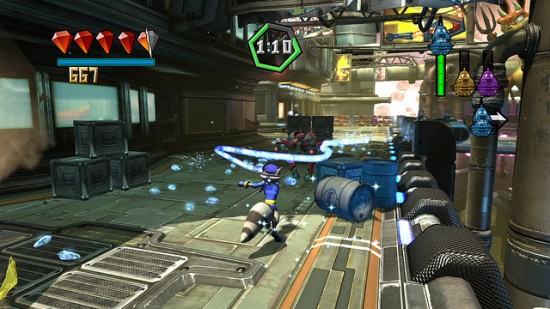 50 universe crossing stages will be in PlayStation Move Heroes and can be tackled with your choice of hero, 6 in all – Ratchet, Clank, Jak, Daxter, Sly Cooper, and Bentley. Each with their own level advantages and signature attacks too, like Ratchet's gear turning wrench or Jak's multitasking gun staff.
And all of this is built around the 1-to-1 movement matching capabilities of the PlayStation Move and navigation controller (although the latter is optional.) Using Sony's motion control set-up will allow you to control your PlayStation hero and smash, melee, and shoot down whatever gets in your PlayStation Move multi-colored sphere's cross-hairs.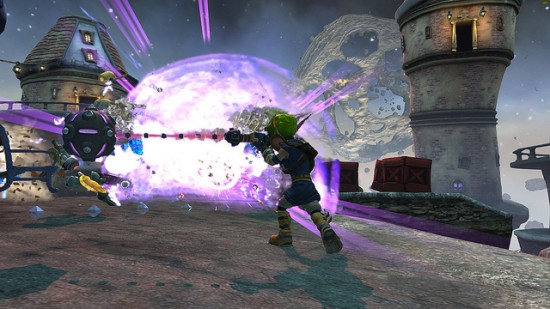 You can also play each level all by your lonesome or with a friend, because PlayStation Move Heroes has two-player co-operative multi-player. Not to the extent where you can play alongside as another protagonist, but as their always there to pick-up-the-slack sidekicks; meaning if you pick Jak as your primary character, your buddy will be taking the role as his loud-mouth counterpart Daxter.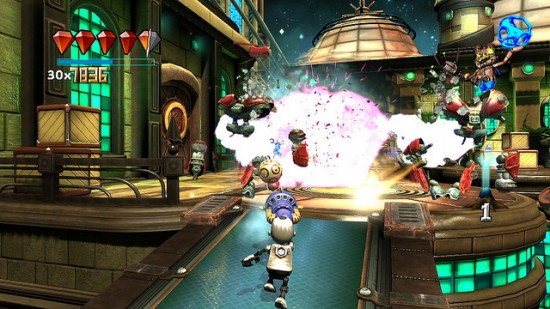 Be on the look out on March 22, 2011 for PlayStation Move Heroes, also the same date as a certain Tomb Raider Collection coming to the PlayStation 3 too… also some TurboGraphx-16 classic games swamp the PlayStation Network in January.