1.21 Gigawatts of Coolness – Little Big Planet 2 Goes Back to the Future
Great Scott! A LittleBigPlanet 2 Beta user has used the game's fabulous creation tools to recreate a level based off Back to the Future, featuring that geekiest of movie relics — the DeLorean time machine.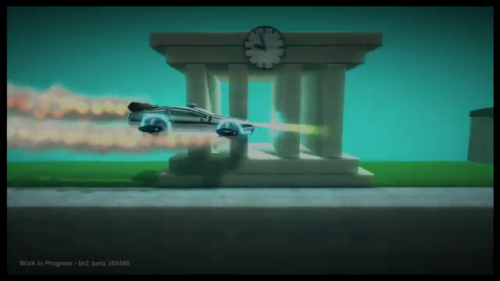 LittleBigPlanet 2, from darling developers Media Molecule, was originally suppose to launch in November 2010, yet was sadly pushed back to January 18, 2011. Nothing wrong with a little more time in the oven for a PlayStation 3 exclusive game, especially a game with such a powerful game creation platform and a better improved online community.
Plus it also helps to lessen the loss of such a highly anticipated title, when you allow your Beta users to show off its true potential. Which LittleBigPlanet 2 has done and given us such level masterpieces such as Pac-Man or After Burner — even other critically-acclaimed games, such as thatgamecompany's Flower.
And while they all are impressively imaginative and cool, they personally just lack that certain memorable 1980's movie spice – a certain four-wheeled creation that doesn't need roads for where it's going. Well, now thanks to PlayStation Network user Hymanator, we get just that.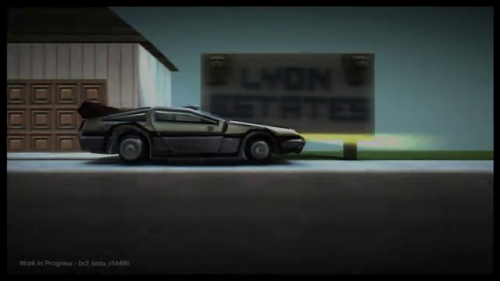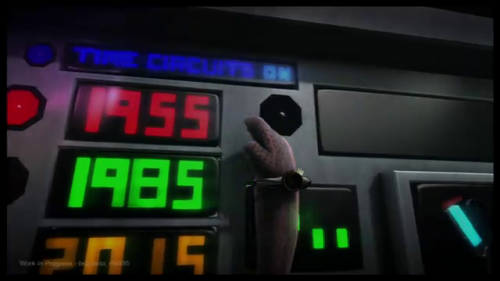 Out of "the power of love" and using LittleBigPlanet 2's virtual building blocks, Hymanator has made a splendid tribute to the Back to the Future trilogy with a full game level starring the DeLorean, undoubtly the coolest time machine ever fictionally made. (With Bill & Ted's Excellent Adventure's time-traveling phone booth a close second.)
Described as a DeLorean time-travel simulator, this LittleBigPlanet 2 level has you piloting Doc Brown's famous machine (flux capacitor included) and traveling through Hill Valley in all 1985, 1955, and 2015 realities. But what kind of tribute to Back to the Future doesn't have Marty McFly's hoverboard, you say? Well fear not – Hymanator included that too! And yes, those things don't work on water… unless you've got POWER!
Check out the full video below.
Neo Geo kicks right into the PlayStation Network with a batch of games that deserve your much needed attention, plus the release of Uncharted 3: Drake's Deception is now known and the game play footage along with that announcement is a icing on a cake you can't have until much much later — check it out!