Tweet, Tweet, Boom! Angry Birds Now in The PlayStation Store
The bird-bombing pig thwarting mobile phone sensation Angry Birds finally makes it way on to the PlayStation Network, with a download-able PlayStation minis version available now.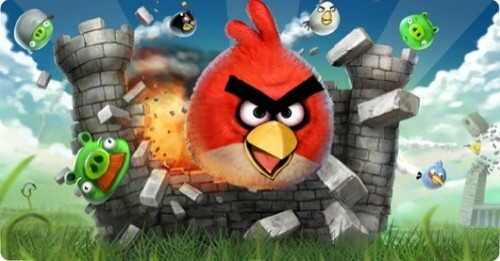 Angry Birds has taken the world of portable gaming by storm. Finland-based Rovio Mobile have pulled off making a simple, addictive, and quite charming puzzle game that has sold over millions of copies, and has been mentioned by the likes of late night funny man Conan O'Brien, and big name television star John Hamm (AMC's Mad Men.)
Now the runway hit of 2010 has smashed a bird-sized whole into the PlayStation Store, by releasing a PlayStation minis version that is currently for purchase. A most splendid of ports for Angry Birds' fans that want to experience their beloved game on a high-definition screen, instead of fingerprint muddied ones.
For anyone who has never played Angry Birds, as I've mention, the game play isn't all that complex to get down — fling birds at pigs, eliminate pigs, and winner, winner, chicken… err, I mean, pig dinner! See? Simple.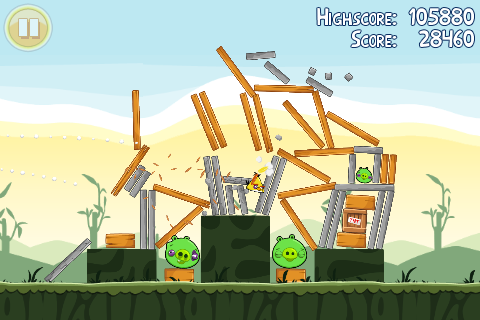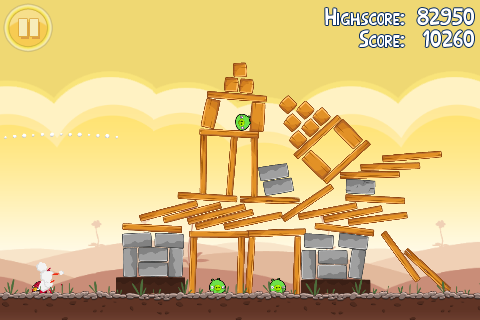 There are a multitude of birds to fire, each one with special abilities, from explosive egg dropping birds to kamikaze ones, to help get revenge on those dastardly pigs, who by the way, have constructed hide-outs and shelters from wood, glass and stone. (Hmm, it's almost like they've been in this situation before.)
Controls for the game would usually be for touch-screen, but with the PlayStation mini version, obviously you can't do that, so instead you aim with the left analog stick. A fairly easy adaptation that is sure to work perfectly, give or take which control scheme, touch or analog, suits you.
The total Angry Birds package is a nest full of 63 levels, all based around fun challenging physic-based destruction puzzles, that will be sure to last for hours on end and have great replay value to boot! All for the totally reasonable price of $3.99.
You can find Angry Birds available right now on the PlayStation Store, along with classic arcade hits from the Neo Geo (The King of Fighters '94 for the win) and the new DLC for Double Fine Production's Costume Quest, Grubbins on Ice.
Via: GameSpot