Guitar Hero 5 Bundle with Van Halen
Van Halen are one of the most successful rock bands in the history of music and they are credited with more than 80 million in album sales. With such a grand mainstream success, you can't be surprised when you learn that Rock Band Van Halen is quite a hit as well. Guitar Hero 5 with Van Halen Bundle can be played on both PS2 and PS3 and costs $88.99. The guitar bundle comes with software that can be used with Guitar Hero World Tour.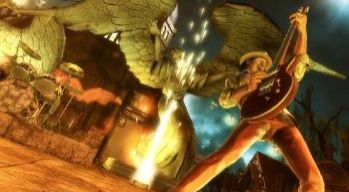 The package also has an amazing Party Play mode in which players can shift without interrupting the jamming session. Some of the combinations that can be -played with are multiple vocalists, guitarists, bassists and drummers. The Guitar Hero 5 with Van Halen also features other artists such as Carlos Santana, Shirley Manson, Johnny Cash and others. The game comes with 85 songs and is a great gift to anyone who loves Van Halen a lot.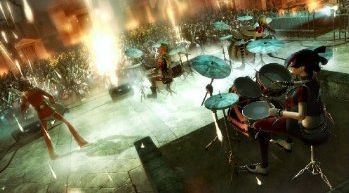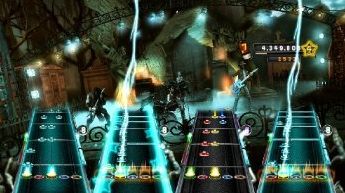 Perhaps it is one of the few Guitar Hero editions that is dedicated to old school mainstream Rock and Roll legends. Apparently, even the controller has been slightly improvised for a better gaming experience. We had also written about the Guitar Hero Aerosmith which would please a section of mainstream rock music audience as well. You could also try checking out the Metallica Guitar Hero videos.