Archive for the PS3 Art Category
Little Big Planet has encouraged great art work spanning from Sackboy Tattoos to Hellboy inspired Sackboy Figure. The latest in the bandwagon is the Homage to Sackboy designed by Em-En.
NBA All-Star weekend saw some of the hottest players glued to the screen and playing the latest PlayStation games. The players and their families were given special privilege to try forthcoming titles, were given customized Nike Air Force Ones and also a PlayStation 3 which is laser etched with a …
Julia knew what would be the best gift for her hard core gamer brother. She went ahead and crafted a beautifully embroidered stitch piece of work, inspired by Old Snake from Metal Gear Solid.
As if Kratos was not bad enough already, here is a beautiful touch up of a 3D Kratos to elevate the PS3 God of war 3 hype that has been increasing daily.
Crash Bandicoot was an extremely fun game, and this PS3 cake is just as warped…or you can say Sweet!
The fun, wild and loony Crash Bandicoot warped looking cake for the PS3 is some kind of a masterpiece.
Street Fighter fans and papercraft lovers can unite in this great Ken fighter papercraft stand up model which is both colorful and impressive.
Ken from Street Fighter is posing for the camera in a great paper model that presents him doing one of infamous fighting moves. It may be a little …
This great Final Fantasy VII limited edition PS3 console will make a lot of classic gamers happy. It is not too bright and wild as other consoles or PS3 mods we have seen before, but it does the trick.
Both Playstation 3 fans and Final Fantasy fans would love this new …
We know there are many die hard Metal Gear Solid 4 fans out there for the PS3, and one in partuclar showed the love by creating a Lego Gun replica of the MGS4 gun.
There have been different fan tributes to this particular Playstation 3 game like the Metal Gear Solid …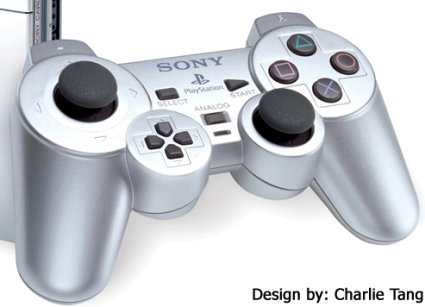 These Playstation 3 Designs may have at one time had some kind of hopeful future but ended up as simple cool and crazy PS3 Concepts and nothing more than a …
It seems Japan have some great PS3 News to be happy about: the Yakuza 3 Playstation 3 Bundle will arrive with a Limited Edition Dragon artwork on the console.
This Dragon PS3 console is a beautiful find. It sports Yakuza 3 tattoo-like dragons on its cover in a great style and …