Vinyl Figure of Kratos from God of War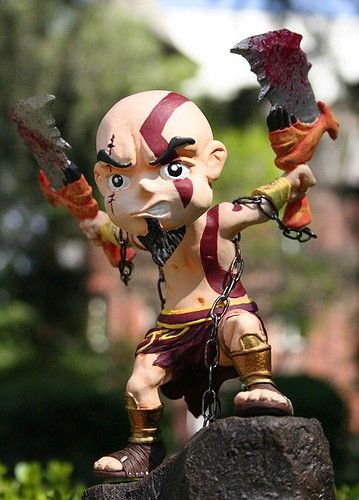 Kratos from God of War is coming up all around since so many gamers are looking forward to the new PS3 game release, and this Kratos Vinyl Figure is just another great introduction to the surrounding hype.
This specific Kratos de Chucho Rojas seen at Avatar666 shows the angry God of war character with a slight change. Yes, he is still angry, brutal and looking for blood, but with the Manga features apparent in this vinyl figure, you cannot stop from saying 'how cute'. No one would want to run into any Kratos look alike in a dark alley, but if I myself had a choice, this version would be my pick.
The details and color in this Kratos are wonderful. It may not be as mean, but it still has the intensity we could expect from the character.
Thanks for the images Avatar666.