Watch Dogs to Include 1 Hour Extra Gameplay on PS3 and PS4
Hotly tipped as one of the best games of 2013 and being one of PS4's most awaited titles, Watch Dogs is to get an hour's worth of gameplay on Sony's consoles.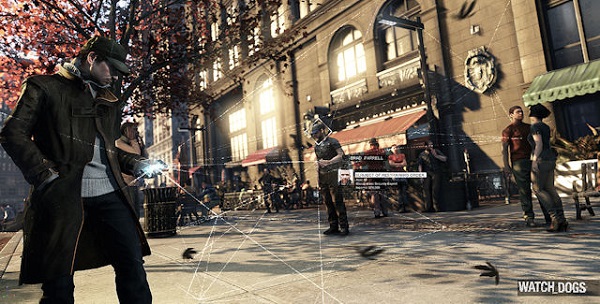 Our phones have 3G, 4G and Wi-Fi too. Our details are scattered across the Internet on various sites that we've signed up to. Every electrical thing in our homes and workplaces is connected to the national power grid. Everywhere we turn, networks are being utilised. What if someone had a way to hack them? That's the kind of society that Watch Dogs is made up of. Main man Aiden Pearce is a vigilante that knows just how to do that, and with a touch of a button he can hack the world.
With Watch Dogs being a game that lets you do such impressive cyber things as hacking people's details from their phones to steal all of their money, all the way to employing the cities resources (automatic bollards, CCTV, etc.) to take down enemies. It's no wonder that the yet-to-be-released game is popular. So popular is it that Ubisoft are offering up an extra 60 minutes of gameplay to players on PS3 and PS4 as an incentive for their interest.
Watch Dogs is an open world too so an extra excuse to explore and see its sights? Players of Sony's current (and upcoming console) must be delighted.
While we have no idea what the hour's worth of gameplay is set to include, it wouldn't be surprising for them to go the Assassin's Creed 3 way about it, as that game too, featured 60 minutes of gameplay, exclusive to PS3 players. If that deal is anything to go by, the exclusive stuff to make more use of Watch Dogs' cyber-thrilling abilities will likely be an extra side mission or two, or a look at another important or interesting character, but hopefully whatever it is, it will tie into the incredibly intriguing main plot.
We'll keep you posted when we know more but for now, here's a trailer that both shows off a few of Watch Dogs' features and clues viewers in on the DEDSEC edition of the game.
Source : Gearnuke
Read more on ps3maven, These Are The Confirmed PS4 Games So Far… Time To Get Excited, Ubisoft Reveal Assassin's Creed 4 : Black Flag Details