'Twisted Metal' Release Pushed Back To 2012
Bad news for fans of extreme vehicle violence, Twisted Metal will miss it's October shipping date.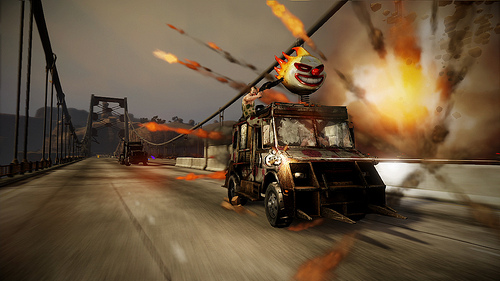 If you were looking forward to trading gunfire and vehicle mayhem between you, Sweet Tooth, and the rest of the insane posse in the PlayStation 3 version of Twisted Metal, bad news, the game won't be coming out this year despite the official release date that was already announced.
October 4th, 2011 was to be the shipping date for the eighth installment in the iconic car combat title from well-known developer David Jaffe and his Eat Sleep Play studio, but due to unforeseen complications (I read that as, it's not easy to strap the engine of a F22-Raptor onto the back of a monster truck… maybe) Twisted Metal has been pushed to early 2012. Bummers, indeed.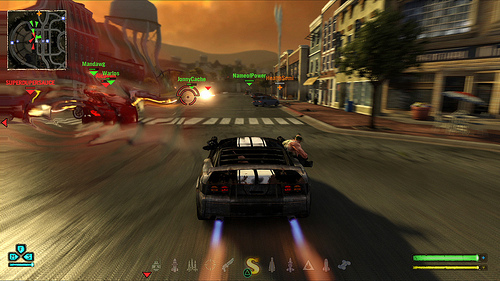 Delivering the bad news himself in a PlayStation Blog post, Mr. Jaffe had this to say concerning the delayed release for Twisted Metal:
"Ugh! I know, I know. A lot of dedicated, supportive, passionate Twisted Metal fans have been waiting for the return of Calypso's demented contest for a long time but the truth is: we're just not ready yet.
Sony has been – and remains – a super supportive champion and collaborator on this title and all of us at Eat Sleep Play are so grateful that their patience and generosity will allow us the extra time needed to polish our demented baby until it shines."
"…Thing is, you gotta trust me when I tell you that – with this extra time for tuning and polish – the game is going to be so much better than it already is. And if you played Twisted Metal and liked it at E3 or Comic-Con, or if you get to play it (and you enjoy it) at one of the August shows, just imagine how much more fun the final game will be with some extra time, polish, and love."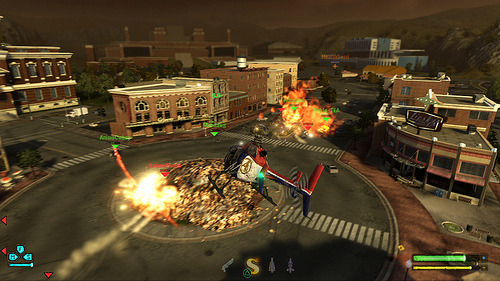 And while Twisted Metal might be missing out on 2011, the game will still be a presence at this year's Gamescon (August 17th-21st in Cologne, Germany) and PAX Prime (August 26th-28th in Seattle, Washington.) There, gamers who attend either event can sample all the vehicle carnage they want with the Twisted Metal demo build — of course keeping in mind the other nice people in line who want to play the game too. Remember, manners people, manners.
Word on the street is that Amazon has been pushing out the new PlayStation 3 models, but how different are they from previous iterations of Sony's gaming machine? Plus check out which new fighters have recently joined Street Fighter X Tekken, like the infamous seductress herself (or himself?) Posion.
Via: PlayStation Blog