'Street Fighter X Tekken' Character List Expands, Teases Two More
Four new fighters join the cast of Street Fighter X Tekken, with two more hidden by teaser trailer.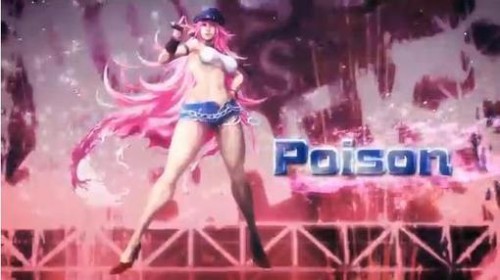 A British boxer, a yoga master, a Japanese swordsman, and "alleged" transvestite. No I'm setting up a joke (although I wonder how that punchline would go,) its the 4 new combatants to join the battle between two extremely popular fighting game universes in Street Fighter X Tekken.
The Capcom and Namco showdown has been chugging out character reveals left and right since it's announcement at Comic-Con 2010. Now that count gets bumped up to 4 more with the reveal of Steve & Yoshimitsu from Tekken and Dhalsim & Poison from Street Fighter.
Just in case you've been out of the loop of the fighters that will be included in Street Fighter X Tekken, Capcom has nicely put together a promotional video featuring all the fighters that have been announced so far — along with introducing the 3 latest (Steve isn't formally announced in the video, but you can see a short glimpse of him) into the mix. Take a look!
And more are certainly on the way — as Street Fighter X Tekken heads slowly towards it's March 2012 launch date. In fact, Capcom just posted two more teaser videos that possibly show girl ninja master Ibuki and Kuma — a brown bear that knows martial arts. Yup, that's Tekken alrighty.
Don't forget to check out other awesome videos we've posted from this past week — including the newest trailer for Batman: Arkham City which shows the Penguin making his chilling debut to the series by developer RockSteady Studios.
Via: CapcomUnityVideos