'NBA 2K12' Features 'NBA's Greatest' Mode, Adds Dr. J & Kareem Abdul-Jabbar
This year's installment of 2K Sports long-running basketball series is back with more legendary players this October 4th.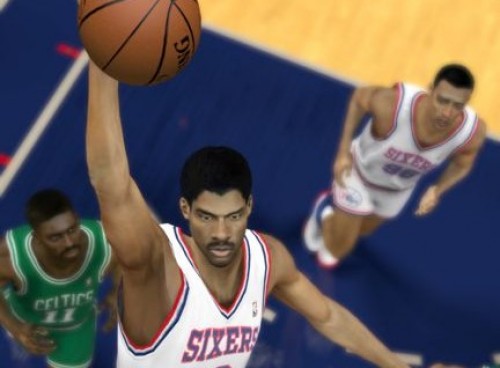 NBA 2K11 brought the mighty Michael "Air" Jordan out of retirement, well digitally anyway. The inclusion of "His Greatness" turned out to be a mega-hit for developer 2K Sports – so much so, that they've decided to add other classic ballers to this years outing of their profession b-ball series.
Running onto the court in NBA 2K12 are two hall-o-fame members that we're apart of heated rivalry during the glitz & glamor days of the 1980s. Those two players would be Larry Bird of the Boston Celtics and Earvin "Magic" Johnson from the Los Angeles Lakers – both playable in a new "NBA's Greatest" mode.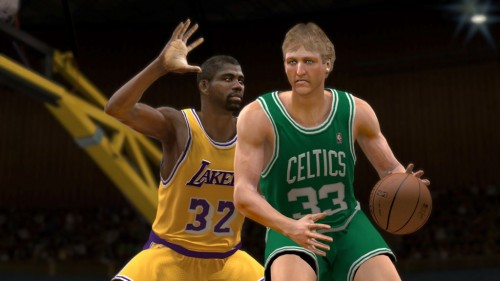 The new 2K12 mode will work much like the "Jordan Challenge" in 2K11, where it will allow players to take part in some of the NBA's greatest hits, involving 15 historic teams and players like Julius "Dr. J" Erving and Kareem Abdul-Jabbar. Plus, they also can be unlocked and playable in other modes throughout the game.
Available October 4, you'll be able to control the greatest of the greats in basketball with NBA 2K12. You also be able to control which famed player will grace your copy of the game, with the choice of 3 different SKUs featuring Michael Jordan, Larry Bird, or Magic Johnson as the cover-athlete.
Keeping it with-in the wide world of sports, don't forget that on August 9th the demo for Madden NFL 12 will drop on the PlayStation Network. I for one can't wait for the start of the NFL, and this seems like the perfect appetizer for that pigskin craving! But if you're not interested in that, well there's always something else on the PlayStation Store to enjoy.
Via: 2K Sports