PS3 System Software Update v3.70 Coming Soon
The new firmware update brings auto cloud saving and trophy sync for PlayStation Plus members.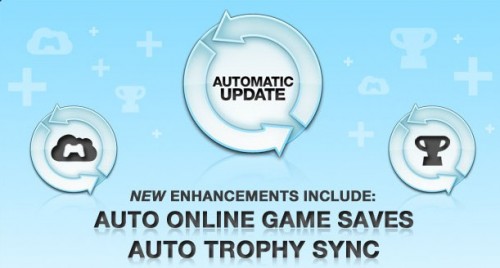 Heads up PlayStation 3 users there's a new firmware update coming soon to a PlayStation 3 console near you. While no major changes will be forth coming in system software update version 3.70, some quite interesting new functions are being implemented to make the overall experience of the PlayStation universe nice and neat.
For PlayStation Plus subscribers this means getting a slight streamlining of the cloud-saving service that was introduced months back as an exclusive feature. The new firmware now grants those same premium members to automate the cloud-saving with an option called Automatic Update.
All that one must do in order for the Automatic Update option to work (aside from being a PlayStation Plus subscriber, duh) is to highlight the Game icon on their PlayStation 3 XMB, go down and select the game you want to automatically upload your saved data, and then press the Triangle button. Bing, bang, zoom — automatic cloud saving!
Which not only safely back-ups save files, but now thanks to the v3.70 update, the trophies corresponding to that game too! Awesome! If you're a PlayStation Plus member that is.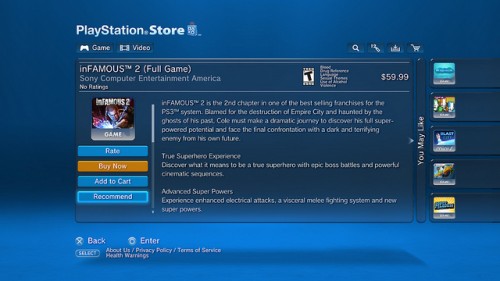 As for non-PlayStation Plus related upgrades, a recommendation button will be added to the PlayStation Store as a way for users to pimp out what they just bought (games or videos) to their friends by sending messages with an in-store link to the product in question. Wow, that doesn't sound like something that will be abused in any way — oh no, no way, no how. Not at all. (If you could only see the sarcasm pouring out of my face like the Trevi Fountain. Haha!)
The rest of the v3.70 update expands the capabilities when watching 3D Blu-ray movies — plus if you rely on Netflix, Hulu, or what have you for your video entertainment, all such applications will now be placed in a new category on the XMB called TV/Video Services. Here, PlayStation 3 users will find their streaming video content providers and any videos downloaded from the PlayStation store. Like I said before, neat and nice.
No solid date for firmware v3.70 has been given yet, but from the way it was worded on the PlayStation Blog, it sounded like we could be downloading this update practically soon. In the meanwhile, enjoy reading about the Resistance 3 multiplayer beta which is about to start up.
Via: PlayStation Blog