Rumor: Resident Evil 6 To Be Revealed In September
Could next month be when Capcom unveils Resident Evil 6?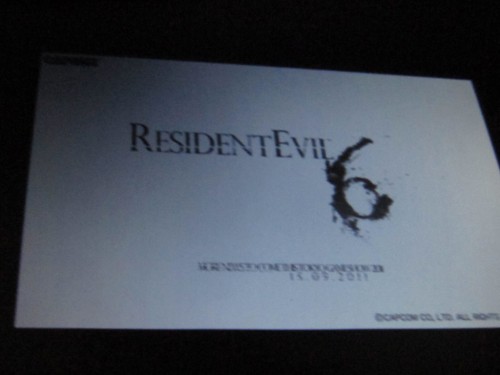 All it took was an tilted photograph from Comic-Con 2011 at a behind-closed-doors Capcom press conference — and faster than an Umbrella virus outbreak — the talk of another main-line Resident Evil game has filled the spacious lungs of gamers everywhere. Yes, the above image you see is an alleged logo from Resident Evil 6, along with a date line that reads September 15, 2011.
Of course, with Capcom and co-developer Slant-Six Games still busy with Resident Evil: Operation Raccoon City, it's perhaps simple to lean toward this September 15th date being when we'll get more information on it. Ideally it makes even more sense, seeing as that same date matches well with the first day of Tokyo Game Show 2011.
But as I must remind you, that is if this shaky camera image is actually true… Which is something I might be saying, if not for the mountain of evidence proving otherwise.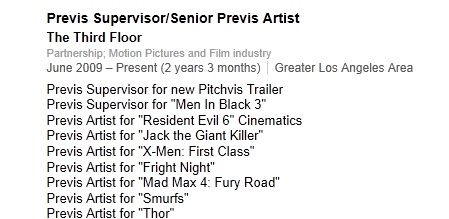 I don't know exactly who Shannon Justison is, beyond being a professional CG character animator, but when upon reading his Linkedin profile, listed as one of his previous or current experiences is Resident Evil 6. Ah ha! Then there's this slight mention of Resident Evil 6 in the latest issue of the Official PlayStation Magazine, and I quote: "Resident Evil Operation Raccoon City will be followed up by another canon entry – Resident Evil 6 – in 2012."
*Excuse the small image size, thank you.

That last one, I'll agree to being grapevine chatter and nothing more, but great mighty Zeus the chances of another installment in the popular survival-horror series from Capcom makes for great conversation. Resident Evil 5 left a very sour note to many fans, and it will be keenly interesting to see what the Japanese gaming publisher does going forward.
Back in April, according to Capcom's Masachika Kawata (a senior developer who has been with the company for 14 years) the next Resident Evil will be "totally different." Then adding, "The series will see a complete renovation with the next entry on every level, but we can't forget about all the previous entries that have led to the creation of many possibilities for the franchise. I can't say if we're going to make it (Resident Evil 6) survival horror or a shooter, but I can say that it'll be totally different (than Operation Raccoon City)."
Well, as long it addresses the long list of complaints that were thrown at the last game — then count me in, along with the many, and oh boy were their many, disappointed people who bought Resident Evil 5. Kinda like the amount of unhappy people who picked up The King of Fighters XII — thankfully XIII plans to erase all that.
Via: Gematsu