Take Home An EyePet On The PlayStation Portable
Take cute on the go. Available now on store shelves is the PlayStation Portable version of that little adorable ball of fluff that is a hit with all ages – EyePet.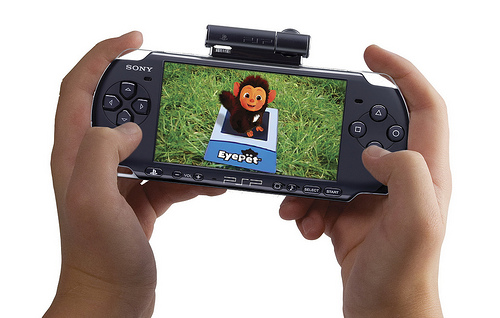 EyePet might not be the colossal hit that Pokémon is, but geeze is it ever so cute. It's as if a mad scientist toiled long and hard in his laboratory, studied and examined the essential qualities of adorability – puppies and kittens – and synthesized both into one loveable creation. (You're welcomed world!)
Normally with the average line-up of Teen and Mature rated games on the PlayStation 3, a virtual pet title such as EyePet certainly looks out of place. A more fitting platform would be a portable device – you know, go for that Nintendogs crowd – now that's the ticket!
If only Sony had a portable gaming device of its own… oh wait, they do, the PlayStation Portable. Better yet, there is version of EyePet that is crawling right now on store shelves.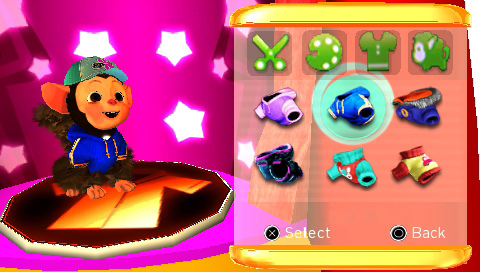 The EyePet version for the PlayStation Portable, just as it's PlayStation 3 big brother, comes with a camera to interact with your lovable pint-sized friend. Augmented reality is at the base of the game's engine and helps our furry pale to react to its environment — whether it's by you or anything coming into the path of the camera.
Scuffle it's head-fur, throw it a squeaky toy, even draw a doodle of car and watch EyePet happily move around and react in a fairly convincing manner. It's a real testament to the amount of potential augmented reality can provide to all games.
Now by all intensive means, the PlayStation Portable version is a just a shrink down port of the PS3 one, but with an interesting and quite different draw. The ability to take EyePet anywhere you go.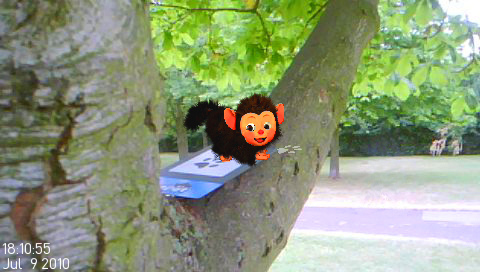 On a boat, on a goat, on a tree from a moat — just by placing a magic card, bundled along with the game, on any surface and focusing the PlayStation Portable camera, EyePet shows on screen — as if it is really standing there.
For $40 dollars, EyePet for the PlayStation Portable is a great game to get that virtual pet kick with a cool feature that might make you forget your real pets. Sorry Fido.
Two awesome collections are heading for the PlayStation 3 – the Sly Collection and the God of War Collection — check them out!
Via: Electronista