Street Fighter 4 Character Moves List
Street Fighter 4 for the PS3 is almost out, and the time to get ready is here. Before the fight begins and before the Playstation 3 Street Fighter 4 is out, you can catch up on the moves of all the old and new characters, so when the time arrives…you will be ready.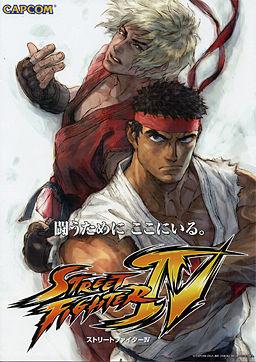 We have gathered here the entire list of Street Fighter 4 Characters Moves in a well organized list for all of you to do a little studying with. The collection includes the Special Moves, ex-Moves and also regular normal moves. A Moves List Legend also begins the entire ordeal, so you will not be mistaken what means what. So go ahead and pick your upcoming favorite SF4 character and start practicing with the PS3 controller.
If Mortal Kombat is more up your alley, you can also see the complete list of the Mortal Kombat Vs. DC Universe Fatalities Moves or the MK Vs. DC Special Moves list.
Street Fighter 4 Character Moves List
Legend:
P – Punch
LP – Low Punch
MP – Medium Punch
HP – Hard Punch
K – Kick
LK – Low Kick
MK – Medium Kick
HK – Hard Kick
D – Down
DB – Down/Back
DT – Down/Towards
T – Towards
B – Back
UB – Up/Back
UT – Up/Towards
U – Up
# by a directional pad move means to hold the beginning of that move for that specific # of seconds. For example, 2D, DT, T + P….Hold Down for 2 seconds and then the rest of the move.
# by a Punch or Kick means the # of Punch Buttons or Kick Buttons to press simultaneously. For example, 3P means 3 Punch buttons at the same time, 2K means two Kick buttons simultaneously.
Abel Special Street Fighter 4 Moves: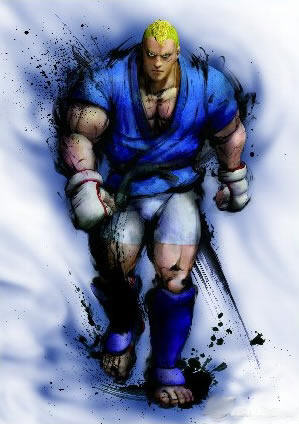 Abel Change of Direction (Quick Combo Grapple) Move:
D, DT, T + P
T + P
T + K
Abel Hoyle Kick (Flip Kick) Move:
D, DB, B + K
Abel Marceaux Rolling Move:
D, DT, T + K
Abel Tornado Slew (Head Twirl Throw) Move:
T, DT, D, DB, B + P
Abel Sky Fall (Throw) Move:
T, D, DT + P
Abel EX Moves:
Abel Ex-Change of Direction:
D, DT, T + 2P
T + P
T + K
Abel Ex-Hoyle Kick (Flip Kick) Move:
D, DB, B + 2K
Abel Ex-Marceaux Rolling Move:
D, DT, T + 2K
Abel Ex-Tornado Slew (Head Twirl Throw) Move:
T, DT, D, DB, B + 2P
Abel Ex-Sky Fall (Throw) Move:
T, D, DT + 2P
Abel Super and Ultra Moves:
Abel Mushin (Multiple Punches and Head Twirl Throw) Move:
D, DT, T, D, DT, T + P
Abel Muga (Ultra Head Twirl Throw) Move:
D, DT, T, D, DT, T + 3P
Abel Elbow (Launcher) Move:
D + HP
Akuma Special Street Fighter 4 Moves: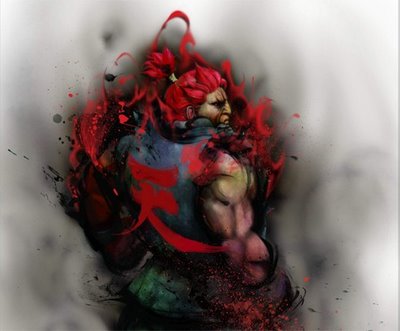 Akuma Gou Hadouken (Fireball) Move:
D, DT, T + P
Akuma Zankuu Hadouken (Air Fireball) Move:
D, DT, T + P (while in the Air)
Akuma Shakunetsu Hadouken (Red Fireball) Move:
T, DT, D, DB, B + P
Akuma Hyakki Shuu (Demon Flip) Move:
T, D, DT + K
Akuma Tatsumaki Zankuu Kyaku (Hurricane Kick) Move:
D, DB, B + K
Akuma Tatsumaki Zankuu Kyaku (Air Hurricane Kick) Move:
D, DB, B + K (While in the Air)
Akuma Shoryuken (Dragon Punch) Move:
T, D, DT + P
Akuma Ashura Senkuu (Teleport) Move:
T, D, DT + 3P (or) 3K
Akuma Ex-Moves:
Akuma Ex-Gou Hadouken (Fireball) Move:
D, DT, T + 2P
Akuma Ex-Zankuu Hadouken (Air Fireball) Move:
D, DT, T + 2P (while in the Air)
Akuma Ex-Shakunetsu Hadouken (Power Fireball) Move:
T, DT, D, DB, B + 2P
Akuma Ex-Hyakki Shuu (Demon Flip) Move:
T, D, DT + 2K
Akuma Ex-Tatsumaki Zankuu Kyaku (Hurricane Kick) Move:
D, DB, B + 2K
Akuma Ex-Tatsumaki Zankuu Kyaku (Air Hurricane Kick) Move:
D, DB, B + 2K (While in the Air)
Akuma Ex-Shoryuken (Dragon Punch) Move:
T, D, DT + 2P
Akuma Super and Ultra Moves:
Akuma Sun Goku Satsu (Super-Raging Demon) Move:
LP, LP, T, LK, HP
Akuma Shun Goku Satsu (Ultra-Raging Demon) Move:
LP, LP, B, LK, HP
Akuma Overhead Chop Move:
T + MP
Akuma Dive Kick:
D + MK
Balrog (Boxer) Special Street Fighter 4 Moves: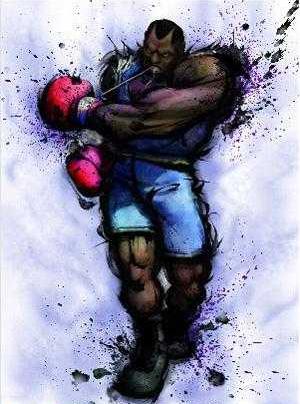 2 on side of move states holding for 2 seconds.
Balrog Dash Straight (Running Punch) Move:
2B, T + P
Balrog Dash Grand Straight (Running Low Punch) Move:
2B, DT + P
Balrog Running Overhead Punch Move:
2B, DT + P(Hold)
Balrog Dash Smash (Running Uppercut) Move:
2B, T + K
Balrog Dash Grand Smash (Running Low Uppercut) Move:
2 B, DT + K
Balrog Buffalo Headbutt Move:
2D, U + P
Balrog Turn Punch or Turn Uppercut Move:
3P (hold) or 3K (hold)
Balrog Ex-Moves:
Balrog Ex-Dash Straight (Running Punch) Move:
2B, T + 2P
Balrog Ex-Dash Grand Straight (Running Low Punch) Move:
2B, DT + 2P
Balrog Ex-Dash Smash (Running Uppercut) Move:
2B, T + 2K
Balrog Ex-Dash Grand Smash (Running Low Uppercut) Move:
2B, DT + 2K
Balrog Buffalo Headbutt Move:
2D, U + 2P
Balrog Super and Ultra Moves:
Balrog Crazy Buffalo (Super Running Punch or Super Running Uppercut) Move:
2B, T, B, T + P or K
Balrog Violent Buffalo (Ultra Running Punch or Ultra Running Uppercut):
2B, T, B, T + 3P or 3K
Balrog Normal Moves:
Balrog Foot Punch Move:
D + MK
Balrog Ducking uppercut Move:
D + HP
Balrog Punch Sweep Move:
D + HK
Blanka Special Street Fighter 4 Moves: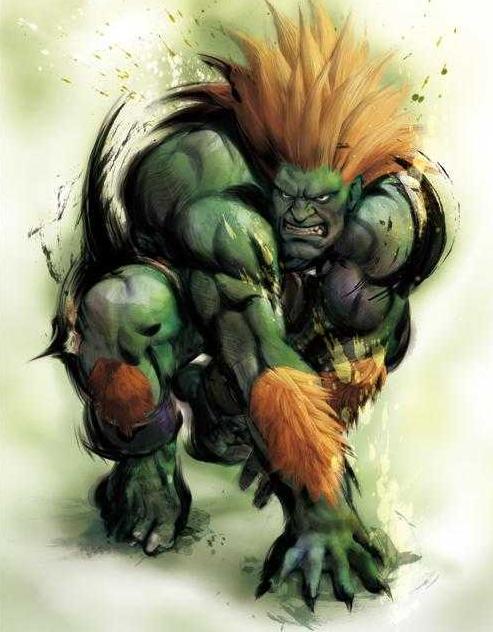 2 on side of move states holding for 2 seconds.
Blanka Electric Thunder Move:
Press P Rapidly
Blanka Rolling Attack (Beast Roll) Move:
2B, T + P
Blanka Backstep Rolling (Hop Back Arching Roll Attack) Move:
2B, T + K
Blanka Vertical Rolling (Upwards Beast Roll) Move:
2D, U + K
Blanka Hop Move:
B or T + 3K
Blanka Beast Slide Move:
DT + HP
Blanka Duck Move:
D + 3P
Blanka Ex-Moves:
Blanka Ex-Electric Thunder Move:
Press 2P Rapidly
Blanka Ex-Rolling Attack (Beast Roll) Move:
2B, T + 2P
Blanka Ex-Backstep Rolling (Hop Back Arching Roll Attack) Move:
2B, T + 2K
Blanka 2Ex-Vertical Rolling (Upwards Beast Roll) Move:
2D, U + K
Blanka Super and Ultra Moves:
Blanka Grand Shave Rolling (Super Beast Roll) Move:
2B, T, B, T + P
Blanka Lighting Cannonball (Ultra Beast Roll) Move:
2B, T, B, T + 3P
Blanka Normal Moves:
Blanka Cross Up Kick Move:
UT + MK (While in the Air)
Blanka Anti-Air Claws Move:
U + HP (While in the Air)
Chun Li Special Street Fighter 4 Moves: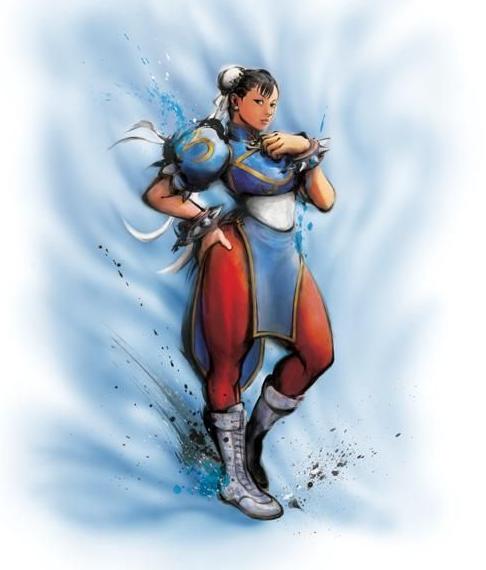 2 on side of move states holding for 2 seconds.
Chun Li Hyakuretsu Kyaku (Lightning Leg Kicks) Moves:
Press K Rapidly
Chun Li Kikouken (Fireball) Move:
2B, T + P
Chun Li Hazan Shuu (Overhead Flip Kick) Move:
2T, DT, D, DB, B + K
Chun Li Spinning Bird Kick Move:
2D, U + K
Chun Li Command Combo Kicks Moves:
B + MK
MK
D, U + K
Chun Li Air Throw Move:
LP + LK (While in the Air)
Chun Li Ex-Moves:
Chun Li Ex-Hyakuretsu Kyaku (Lightning Leg Kicks) Moves:
Press 2K Rapidly
Chun Li Ex-Kikouken (Fireball) Move:
2B, T + 2P
Chun Li Ex-Hazan Shuu (Overhead Flip Kick) Move:
2T, DT, D, DB, B + 2K
Chun Li Ex-Spinning Bird Kick Move:
2D, U + 2K
Chun Li Super and Ultra Moves:
Chun Li Senretsu Kyaku (Super Lighning Leg Kicks) Move:
2B, T, B, T + K
Chun Li Housenka (Ultra Lightning Leg Kicks) Move:
2B, T, B, T + 3K
Chun Li Normal Moves:
Chun Li Crouching Medium Kick of Death Move:
2D + MK
Chun Li Head Stomp Move:
2D + MK (While in the Air)
Chun Li Backflip Kick Move:
2DT + LK
Chun Li Flip Cross Up Kick Move:
2DT + MK
Chun Li Hop Kick Move:
2T + MK
Chun Li Wall Jump Move:
2T (While in the Air)
Crimson Viper Special Street Fighter 4 Moves: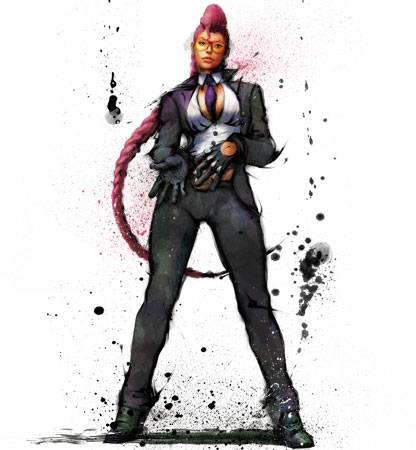 Crimson Viper Thunder Knuckle (Flashing Fist) Move:
D, DB, B + P
Crimson Viper Burning Kick (Flame Kick) Move:
D, DB, B + K
Crimson Viper Aerial Burning Kick (Air Flame Kick) Move:
D, DB, B + K (While in the Air)
Crimson Viper Seisumo Hammer (Explosive Ground Pound) Move:
T, D, DT + P
Crimson Viper Super Jump Move;
D, U
Crimson Viper Ex-Moves:
Crimson Viper Ex-Thunder Knuckle (Flashing Fist) Move:
D, DB, B + 2P
Crimson Viper Ex-Burning Kick (Flame Kick) Move:
D, DB, B + 2K
Crimson Viper Ex-Seisumo Hammer (Explosive Ground Pound) Move:
T, D, DT + 2P
Crimson Viper Super and Ultra Moves:
Crimson Viper Emergency Combination (SuperFlashing Fist and Kick) Move:
D, DT, T, D, DT, T + P
Crimson Viper Burst Time (Ultra Flashing Fist) Move:
D, DT, T, D, DT, T + 3P
Crimson Viper Normal Moves:
Crimson Viper Hard Punch Move:
HP
Crimson Viper Overhead Attack Move:
T + MP
Dhalsim Special Street Fighter 4 Moves: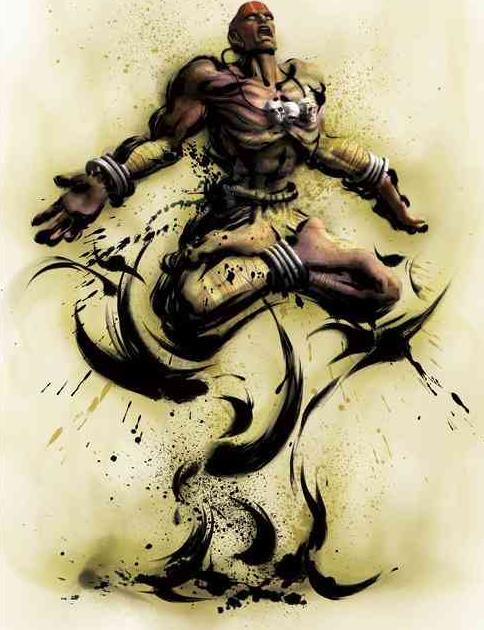 Dhalsim Yoga Fire Move:
D, DT, T + P
Dhalsim Yoga Flame Move:
T, DT, D, DB, B + P
Dhalsim Yoga Blast (Upwards Fireball) Move:
T, DT, D, DB, B + K
Dhalsim Yoga Teleport Move:
T, D, DT )or) B, D, DB + 3P (or) 3K
Dhalsim Foot Drill (In the Air) Move:
D + K
Dhalsim Head Drill (In The Air) Move:
D + P
Dhalsim Yoga Tower Move:
D + 3P
Dhalsim Ex-Moves:
Dhalsim Ex-Yoga Fire Move:
D, DT, T + 2P
Dhalsim Ex-Yoga Flame Move:
T, DT, D, DB, B + 2P
Dhalsim Ex-Yoga Blast (Upwards Fireball) Move:
T, DT, D, DB, B + 2K
Dhalsim Super and Ultra Moves:
Dhalsim Yoga Inferno (Super Yoga Flame) Move:
D, DT, T, D, DT, T + P
Dhalsim Yoga Catastrophe (Ultra Yoga Fire) Move:
D, DT, T, D, DT, T + 3P
Dhalsim Normal Moves:
dhalsim Slide Move:
DT + K
Dhalsim Jumping Hard Punch (While in the Air) Move:
HP
Dhalsim Hook Arm Move:
B + MP
Dhalsim Anti Air Knee Move:
B + HK
E. Honda Special Street Fighter 4 Moves: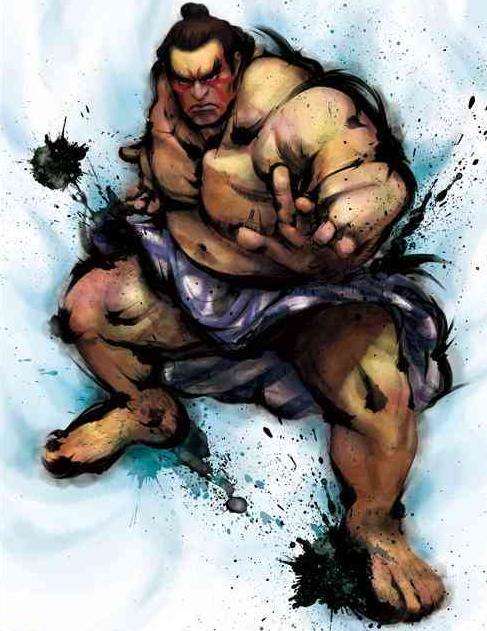 2 on side of move states holding for 2 seconds.
E. Honda Hyakuretsu Harite (Hundred Hand Slap) Move:
Press P Rapidly
E. Honda Super Zutsuki (Flying Headbutt) Move:
2B, T + P
E. Honda Super Hyakkan Otoshi (Sumo Splash) Move:
2D, U + K
E. Honda Ooichou Nage (Throw and Butt Smash) Move:
2T, DT, D, DB, B + P
E. Honda Ex-Moves:
E. Honda Ex-Hyakuretsu Harite (Hundred Hand Slap) Move:
Press 2P Rapidly
E. Honda Ex Super Zutsuki (Flying Headbutt) Move:
2B, T + 2P – Hold B 2 seconds
E. Honda Super Hyakkan Otoshi (Sumo Splash) Move:
2D, U + 2K – Hold D 2 seconds
E. Honda Ex-Ooichou Nage (Throw and Butt Smash) Move:
2T, DT, D, DB, B + 2P
E. Honda Super and Ultra Moves:
E. Honda Onimusou (Super Flying Headbutt) Move:
2B, T, B, T + P
E. Honda Super Onimusou (Ultra Flying Headbutt) Move:
2B, T, B, T + 3P
E. Honda Normal Moves:
2DT + HK
E. Honda Jumpin Hard Punch (In the Air) Move:
HP
E. Honda Jumping Splash (In the Air) Move:
D + MK
El Fuerte Special Street Fighter 4 Moves: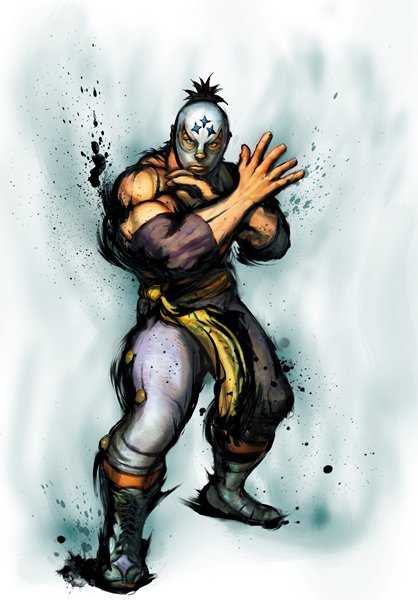 El Fuerete Habanero Dash (Running Forward) Move:
D, DT, T + P
Add any of the following:
LP – Stops the Dash
MP – Body Splash
HP – Flying Throw
LK – Stops Run and Backward Dash
MK – Jumping Kick
HK – Sliding Kick
El Fuerte Habanero Back Dash (Running Backwards) Move:
D, DB, B + P
Add any of the Following:
LP – Stops Dash
MP – Body Splash
HP – Flying Throw
K – Hops towards Wall
K (Hold 2 seconds) – El Fuerte Quesadilla Bomb (Chest Buster) Move.
El Fuerte Guacamole Slew (Air throw) Move:
T, D, DT + K
El Fuerte Wall Jump Move:
T (While in the Air)
El Fuerte Ex-Moves:
El Fuerte Ex-Habanero Dash:
D, DT, T + 2P
El Fuerte Ex-Habanero Back Dash Move:
D, DB, B + 2P
El Fuerte Ex-Guacamole Slew (Air Throw) Move:
T, D, DT + 2K
El Fuerte Super and Ultra Moves:
El Fuerte Dynaite (Super):
D, DT, T, D, DT, T + K
El Fuerte Flying Gigabuster (Ultra) Move:
D, DT, T, D, DT, T + 3K
El Fuerte Normal Moves:
El Fuerte Overhead Kick Move:
T + MK
El Fuerte Anti Air Punch Move:
D + HP
El Fuerte Jumping Hard Punch Move:
HP (While in Air)
Guile Special Street Fighter 4 Moves: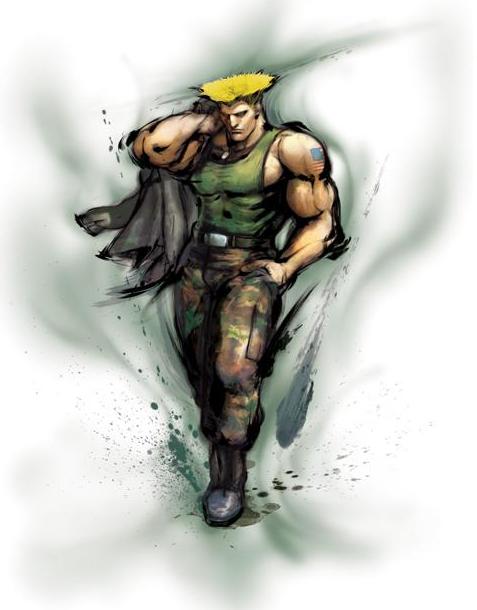 2 on side of move states holding for 2 seconds.
Guile Sonic Boom Move:
2B, T + P
Guile Somersault Kick (Flash Kick) Move:
2D, U + K
Guile Air Throw Move:
LP + LK (While in Air)
Guile Ex-Moves:
Guile Ex-Sonic Boom Move:
2B, T + 2P
Guile Ex-Somersault Kick (Flash Kick) Move:
2D, U + 2K
Guile Super and Ultra Moves:
Guile Double Somersault (Super Flash kick) Move:
2DB, DT, DB, UT + K
Guile Somersault Explosion (Ultra Flash Kick) Move:
2DB, DT, DB, UT + 3K
Guile Normal Moves:
Guile Overhead Punch Move:
T + MP
Guile Anti-Air Kick Move:
MK
Guile Crouching Uppercut Move:
D + HP
Guile Bazooka Knee Move:
T + LK
Guile Cross Up Knee Move:
LK (While in Air)
Ken Special Street Fighter 4 Moves: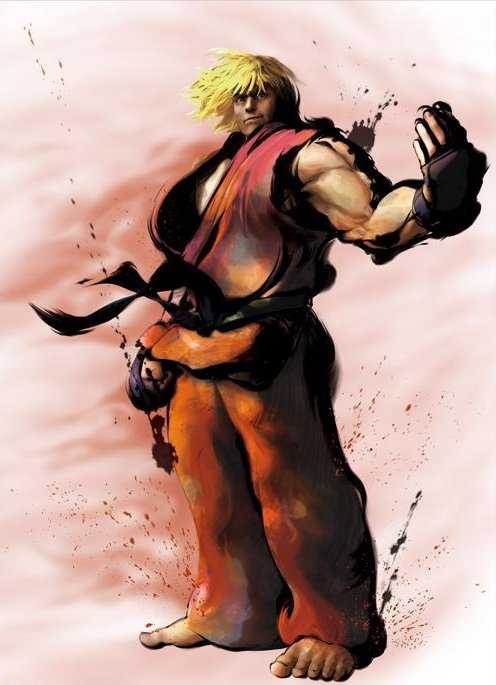 Ken Haduken (Fireball) Move:
D, DT, T + P
Ken Shoryuken (Dragon Punch Uppercut) Move:
T, D, DT + P
Ken Tatsumaki Senpuu-Kyaku (Hurricane Kick) Move:
D, DB, B + K
Ken Ex-Moves:
Ken Ex-Haduken (Fireball) Move:
D, DT, T + 2P
Ken Ex-Shoryuken (Dragon Punch Uppercut) Move:
T, D, DT + 2P
Ken Ex-Tatsumaki Senpuu-Kyaku (Hurricane Kick) Move:
D, BD, B + 2K
Ken Super and Ultra Moves:
Ken Shoryureppa (Super Dragon Punch Uppercut) Move:
D, DT, T, D, DT, T + P
Ken Shinryuken (Ultra Dragon Punch Uppercut) Move:
D, DT, T, D, DT, T + 3P
Ken Normal Moves:
Ken Cross Up kick Move:
MK (While in Air)
Ken Forward Kick Move:
T + MK
Ken Spinning Side Kick Move:
T + K
M. Bison (Dictator) Special Street Fighter 4 Moves: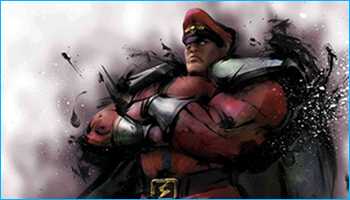 2 on side of move states holding for 2 seconds.
M. Bison Psycho Crusher Attack (Flaming Torpedo) Move:
2B, T + P
M. Bison Double Knee Press (Scirssor Kicks) Move:
2B, T + K
M. Bison Head Press & Somersault Skull Diver (Head Stomp and Body Splash) Move:
2D, U + K P
M. Bison Devil's Reverse (Aerial Fist Dive, Flying Chop) Move:
2D, U + P P
M. Bison Warp (Teleport) Move:
T, D, DT + 3P or 3K
M. Bison Ex-Moves:
M. Bison Ex-Psycho Crusher Attack (Flaming Torpedo) Move:
2B, T + 2P
M. Bison Ex-Double Knee Press (Scirssor Kicks) Move:
2B, T + 2K
M. Bison Head Press & Somersault Skull Diver (Head Stomp and Body Splash) Move:
2D, U + 2K P
M. Bison Devil's Reverse (Aerial Fist Dive, Flying Chop) Move:
2D, U + 2P P
M. Bison Super and Ultra Moves:
M. Bison Knee Press Nightmare (Super Scissor Kick) Move:
2B, T, B, T + K
M. Bison Nightmare Booster (Ultra Scissor Kick) Move:
2B, T, B, T + 3K
M. Bison Normal Moves:
M. Bison Standing Medium Kick of Death Move:
MK
M. Bison Jumping Medium Kick Move:
MK (While in Air)
M. Bison Anti-Air Kick Move:
HK
M. Bison Slide Kick Move:
D + HK
M. Bison Double Air Punch Move:
MP MP (While in Air)
Rufus Special Street Fighter 4 Moves: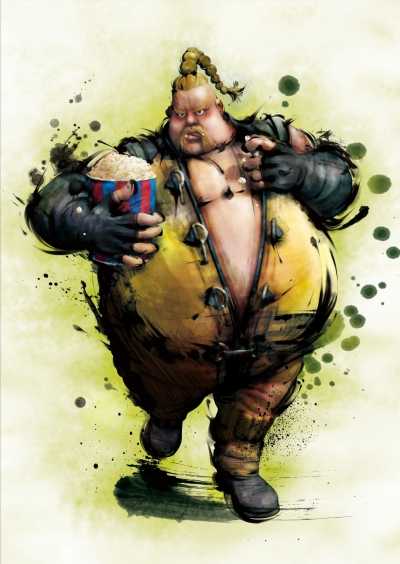 Rufus Kyuuseishu Kick (Flying Kick) Move:
D, DT, T + K K
Rufus Ginga Tornado (Spinning Body Punch) Move:
D, DT, T + P
Rufus Jatotsu Nature (Rapid Aerial Punches) Move:
T, D, DT + P
Rufus Aerial Dive Kick
T or B + K (While in Air)
Rufus Overhead Kick Move:
T or B + MK (While in Air)
Rufus Ex-Moves:
Rufus Ex-Kyuuseishu Kick (Flying Kick) Move:
D, DT, T + 2K K
Rufus Ex-Ginga Tornado (Spinning Body Punch) Move:
D, DT, T + 2P
Rufus Ex-Jatotsu Nature (Rapid Aerial Punches) Move:
T, D, DT + 2P
Rufus Super and Ultra Moves"
Rufus Spectacular Romance (Super) Move:
D, DT, T, D, DT, T + P
Rufus Opera Symphony (Ultra) Move:
D, DT, T, D, DT, T + 3P
Ryu Special Street Fighter 4 Moves: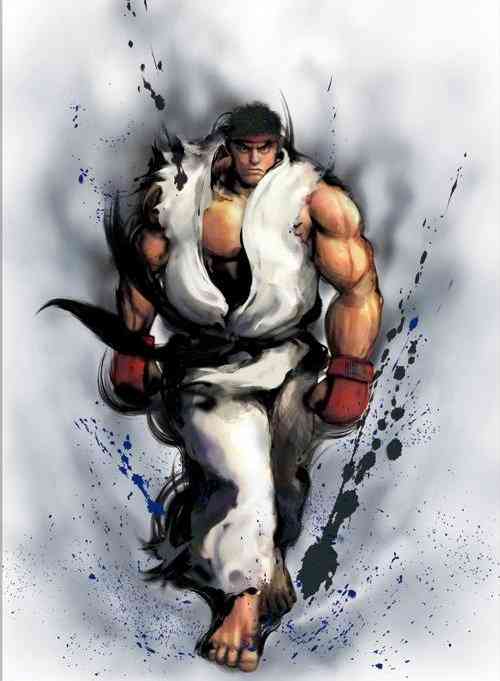 Ryu Haduken (Fireball) Move:
D, DT, T + P
Ryu Shoryuken (Dragon Punch Uppercut) Move:
T, D, DT + P
Ryu Tatsumaki Senpuu-Kyaku (Hurricane Kick) Move:
D, DB, B + K
Ryu Ex-Moves:
Ryu Ex-Haduken (Fireball) Move:
D, DT, T + 2P
Ryu Ex-Shoryuken (Dragon Punch Uppercut) Move:
T, D, DT + 2P
Ryu Ex-Tatsumaki Senpuu-Kyaku (Hurricane Kick) Move:
D, BD, B + 2K
Ryu Super and Ultra Moves:
Ryu Shinkuu Hadoken (Super Fireball) Move:
D, DT, T, D, DT, T + P
Ryu Metsu Hadoken (Ultra Fireball) Move:
D, DT, T, D, DT, T + 3P
Ryu Normal Moves:
Ryu Dash Punch Move:
T + HP
Ryu Overhead Punch Move:
T + MP
Ryu Crouching Medium Kick Move:
D + MK
Sagat Special Street Fighter 4 Moves: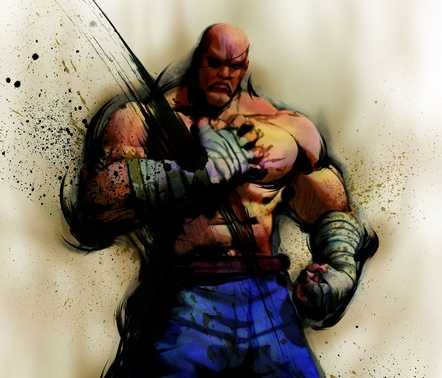 Sagat Tiger Shot (High) Move:
D, DT, T + P
Sagat Grand Toger Shot (Low) Move:
D, DT, T + K
Sagat Tiger Uppercut Move:
T, D, DT + P
Sagat Tiger Knee Crush Move:
T, D, DT + K
Sagat Ex-Moves:
Sagat Ex-Tiger Shot (High) Move:
D, DT, T + 2P
Sagat Ex-Grand Toger Shot (Low) Move:
D, DT, T + 2K
Sagat Ex-Tiger Uppercut Move:
T, D, DT + 2P
Sagat Ex-Tiger Knee Crush Move:
T, D, DT + 2K
Sagat Super and Ultra Moves:
Sagat Tiger Genocide (Super) Move:
D, DT, T, D, DT, T + P
Sagat Destruction (Ultra) Move:
D, DT, T, D, DT, T + 3K
Sagat Normal Moves:
Sagat Crouching Light Kick Move:
D + LK
Sagat Standing Hard Kick Move:
HK
Vega (Claw) Special Street Fighter 4 Moves: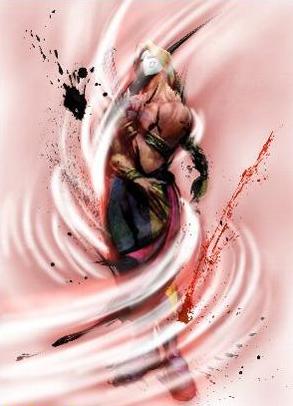 2 on side of move states holding for 2 seconds.
Vega Rolling Crystal Flash (Rolling Claw Attack) Move:
2B, T + P
Vega Flying Barcelona Attack * Izuna D|rop (Wall Dive and Throw) Move:
2D, U + K P
Vega Sky High Claw (Awerial Claw Attack) Move:
2D, U + P
Vega Scarlet Terror (Flip Kick) Move:
2DB, T + K
Vega Flip Back Move:
3P or 3K
Vega Focus Attack Move:
MP + MK
Vega Claw Throw Move:
T, D, DT + P
Vega Mask throw Move:
T, D, DT + 2P
Vega Ex-Moves:
Vega Ex-Rolling Crystal Flash (Rolling Claw Attack) Move:
2B, T + 2P
Vega Ex-Flying Barcelona Attack & Izuna Drop (Wall Dive and Throw) Move:
2D, U + 2K P
Vega Ex-Sky High Claw (Aerial Claw Attack) Move:
2D, U + 2P
Vega Ex-Scarlet Terror (Flip Kick) Move:
2DB, T + 2K
Vega Super and Ultra Moves:
Vega Flying Barcelona Special And Rolling Izuna drop (Super Wall Dive and Throw) Move:
2DB, DT, DB, UT + K P
Vega Bloody High Claw (Ultra Wall Jump and Slice) Move:
2DB, DT, DB, UT + 3K P
Vega Normal Moves:
Vega Leaping Kick (Launcher) Move:
DT + HK
Vega Medium Punch Claw Move:
D + MP
Vega Slide Sweep Move:
D + HK
Vega Kara Throw Move:
HK, LP + LK
Vega Air Throw Move:
LP + LK (While in Air)
Zangief Special Street Fighter 4 Moves: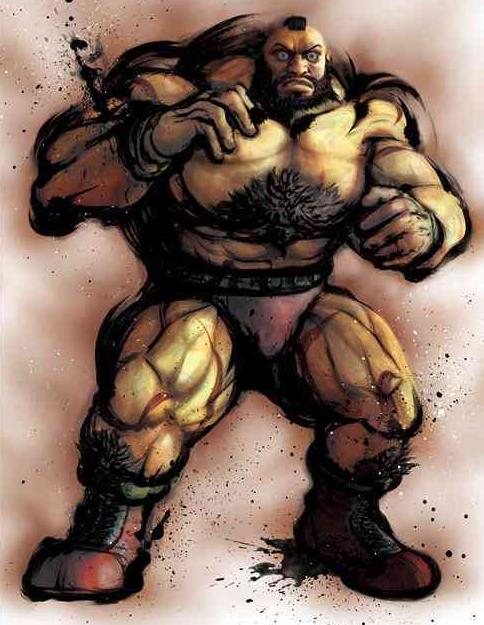 Zangief Screw Piledriver Move:
B, DB, D, DT, T, UT, U + P (360 motion)
Zangief Banishing Flat (Green Glove) Move:
T, D, DT + P
Zangief Double Lariat (Quick Double Lariat with Kicks) Move:
3P or 3K
Zangief Flying Powerbomb (Running Grab and Slam) Move:
B, DB, D, DT, T, UT, U + K (360 motion)
Zangief Ex-Moves:
Zangief Ex-Screw Piledriver Move:
B, DB, D, DT, T, UT, U + 2P (360 motion)
Zangief Ex-Banishing Flat (Green Glove) Move:
T, D, DT + 2P
Zangief Ex-Flying Powerbomb (Running Grab and Slam) Move:
B, DB, D, DT, T, UT, U + 2K (360 motion)
Zangief Super and Ultra Moves:
Zangief Final Atomatic Buster (Super Screw Piledriver) Move:
B, DB, D, DT, T, UT, U, UB, B, DB, D, DT, T + P (720 Motion)
Zangief Ultimate Atomic Buster (Ultra Screw Piledriver) Move:
B, DB, D, DT, T, UT, U, UB, B, DB, D, DT, T + 3P (720 Motion)