Solid Zombie Snake Vinyl Figure Rocks
While we all have loved Metal Gear for years, we really have not given much thought to the pioneering quality of the game which actually started the stealth game genre. As an ode to that pioneering quality, here is the Solid Zombie Snake Vinyl Figure that even comes with an eye patch. You could get this vinyl figure for yourself and call your friends and show them how much you love the game and also Solid Snake.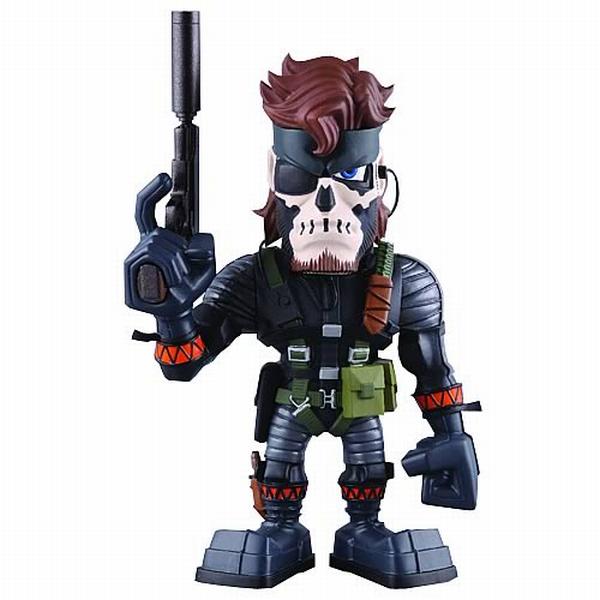 Snake has had several states of ego and one of them seems to be that of an eye-patched zombie. It is exactly this state of ego that we can see in this vinyl figure and comes from Metal Gear Solid 3. It comes with a really huge head with great details. This Japanese collectible vinyl figure is truly amazing and attractive thanks to the great crafting techniques that all those Japs use.The Solid Zombie Snake Vinyl Figure  costs $80.
This could be the ticket to claiming the position of being the biggest fan of Metal Gear an even bigger fan of Snake. Your other video game playing friends will definitely feel the envious emotion. You must check out this cool Embroidery Snake Stitch if you really are a great fan of Metal Gear. You could also prove your fanboy status by buying the Solid Snake Minimate Figure.