Sly Cooper: Thieves In Time Revealed At E3
Announced at E3, the return of a PlayStation 2 classic, the Sly Cooper series, to the PlayStation 3 in 2012.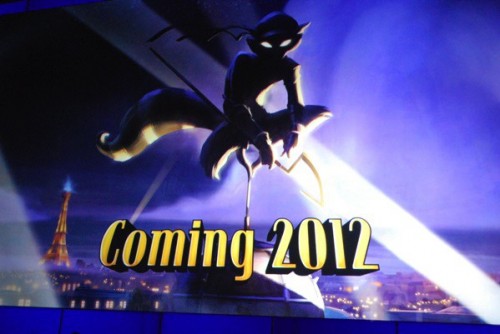 He's back ladies and gents! Announced at Sony's E3 press conference, our favorite thieving raccoon Sly Cooper is sneaking his way onto the PlayStation 3 in an all new adventure that's so great, it can't be contained by time itself!
Amazingly, it's been seven long years after the last Sly Cooper game (Sly 3: Honor Among Thieves) was released on the PlayStation 2, which begs the question — what have Sly Cooper and his trusty band of furry misfits been up to all this time?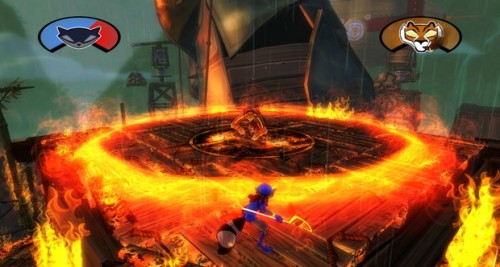 Mighty good question folks. Sadly we don't know exactly all of the meaty insights into the plot for this game right now, but we did manage to scoop out that through some unknown series of events, Sly has to travel through time to stop the contents of the "Thievius Raccoonus" from being erased forever.
To help our hero in his time-sprawling quest, Sly is given a new costume changing mechanic which allows him to adapt to certain sticky situations by a quick change of clothes. In the footage you'll see in a bit, during a boss battle with a tiger named "El Jefe," who deals out dragon-like flames, can quickly change into a Samurai outfit to parry a rather large fireball and deal it right back.
Through out Thieves In Time, other costumes will be relied on to get through levels, access secret areas and as I mentioned before, perform special moves. Overall, the development team is said to have taken the best elements from previous Sly releases and incorporated them into one well-oiled platforming experience.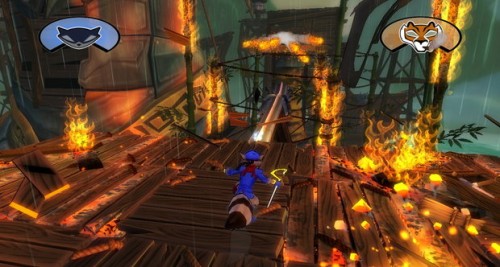 I for one give will be giving the dev. team all the luck they'll need, because unfortunately it isn't series originator and inFamous creator Sucker Punch who is working on Thieves In Time — it's being developed by Sanzaru Games, the same people who put together last year's Sly Cooper Collection HD for the PlayStation 3.
Honestly, they did a pretty bang-up job porting all three Sly games for the collection, so maybe everything will turn out good — it surely looks like it could going by this E3 video.
Sly Cooper: Thieves In Time for the PlayStation 3 is still in development and probably won't see retail shelves until well into 2012.
Via: GameSpot