SingStar Karaoke Game for PS3
While there have been many music based games for the PS3 like Rockband for instance, there hasn't been a proper Karaoke game ever except Singstar which was first released in 2007. The latest version was the SingStar Pop Edition which was released in May 2009. The game has different audio content for different countries and you would need to download music from their site, plug into PS3 and start singing with your friends.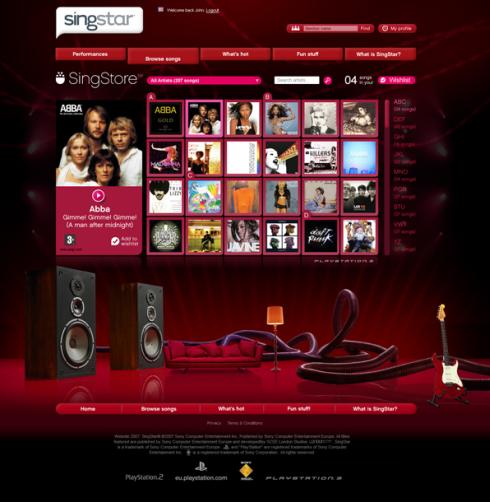 Well, if that doesn't sound too new or exciting to you, the game has a really swell website which looks bright and colorful. Owen Robert, a graphic designer has recently uploaded a few pictures about the SingStore website and Buzz TV Quiz game and he perhaps is the man behind this awesome site. The guy seems to have done a pretty good job at the website. While the game is quite a treat to the auditory senses, the website is a treat to the visual sense!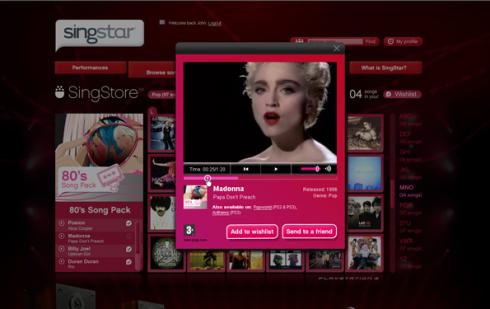 The only thing that I found funny was the ABBA video game page where the "Gimme! Gimme! Gimme! (A man after midnight)" is written boldly. It is pretty strange that this game is not all that popular in the west. Perhaps, Karaoke is more popular in Asian countries than in the US or Europe. Nevertheless, Owen Robert's art direction, interaction and graphic design sure have made the site look really awesome to browse for music to be downloaded for SingStar.