Buzz! is an Awesome TV Quizzing Game for Playstation
If you are the kind of person who loves social gaming and interacting with a lot of people, you would certainly love quizzing. Buzz! is a BAFTA award winning game which brings home the experience of social gaming delivered in PS3 format. You could have your own quiz show right at home with your friends! It is available across PlayStation network and there are different versions for PS3, PSP and PS2.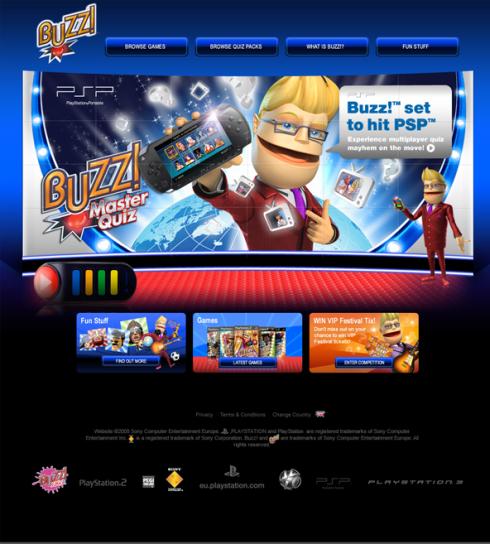 You could download popular quizzes, or create your own weird quizzes which you can play later on PS3 or online. The cool website was designed by Owen Roberts who has recently uploaded pictures on Behance to showcase his portfolio. Pretty impressive I must say. The great graphics, easy interface and intuitive placing of information have made the Buzz! website a really cool one.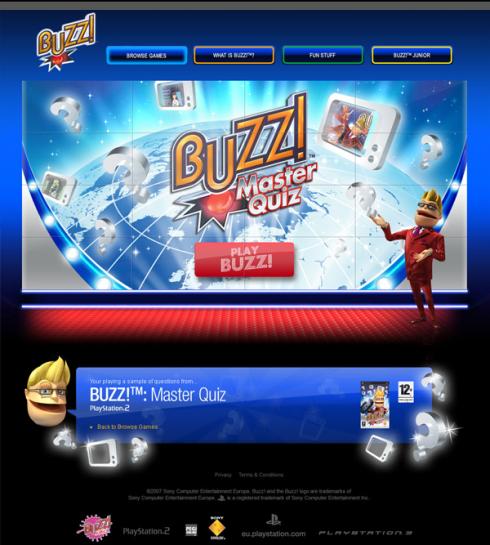 He has mostly used blues and black in order to create a sense of evening TV shows where you would switch off the lights and watch the quiz program on the TV with a big bowl of popcorn. Owen Robert certainly knows what he is doing and for a cool game like Buzz!, the website he has designed is perfectly apt. Coming back to Buzz!, you could hook up your PS3 to your TV, insert the Buzz in PS3, grab the buzzer and start playing an amazing game of quiz right on the console.
Available for $56.99, it is a wonderful video game for the entire family.