Sackboy Star Wars Costumes
Sackboy has been one of the most versatile characters till date. We have almost all kinds of characters being emulated on Sackboy and the coolest part is, he will still look cool whatever you decide to dress him up with. This time around, there is this awesome Boba Fett Sackboy who looks colorful enough to drive away all the good ones in Star Wars. There is certainly nothing mythical about Boba Fett Sackboy, unlike the real one in Star Wars. The face is too large for Boba Fett, but is just right for Sackboy.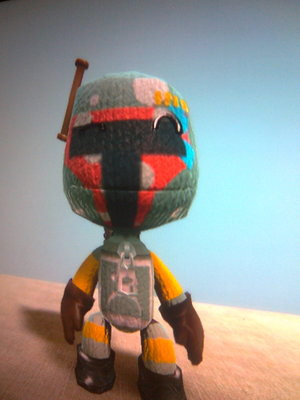 Sackboy also has donned Stormtrooper's costume and looks ready enough to launch an attack on whoever comes his way. However, I somehow do not want this Stormtrooper Sackboy to carry out the commands of Emperor Palpatine without any questions. Sackboy has a quality that is almost inimitable though he can don any character's costume and still look the same awesome character that he has always been. Lexx Clark has created these awesome designs.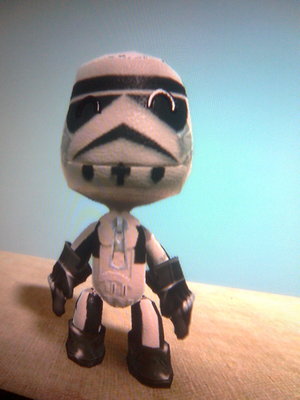 Perhaps, he was just not meant to be in a single and unitary costume dedicated for him, and he was meant to be as versatile as possible. If you were wondering what makes Sackboy so versatile and if it has got something to do with his innards, I suggest you take a look at What Sackboy is Made Of. If that grosses you out a lot, brighten your mood by checking out the Spock Sackboy. You also have the choice of playing "home" by bringing home Sackgirl.