Balrog Wired Dual Mod PS3 Stick Rocks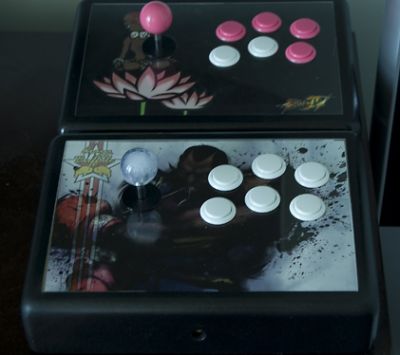 The latest from the modding scene is a colorful Balrog wired dual mod PS3 stick by Alvin-81 that would make Street Fighter fans jump in joy. The only issue that one can have with this mod is that it is wired, where as the Dhalsim wireless Xbox 360 mod would give you no trouble with wires. Balrog is certainly cooler than Dhalsim with all his colorful attire and the funny elephant rides he makes. Though it may sound partial, Balrog certainly is way too cooler and the mod could have been cooler only if it were wireless.
The Balrog mod can be used with both Xbox and Ps3 and comes with 6 buttons which would help you take on all the baddies in Street Fighter series. Balrog is one of the  most endearing gaming action characters for he not only brings the boxer in us alive, but also says cool things such as "bite your ears off" with an obvious reference to Tyson who bit off Evander Holyfield's ear. There really is no information as to how this mod was built or if one could build it themselves.
Nevertheless, the idea of a dual mod sounds interesting even if it is going to be wired. There are a zillion Street Fighter merchandize out there and choosing the ones that might interest you could be a herculean task. That is exactly why we choose the best SF mods and art like the Street Fighter Ken Controller. Of course, you could take a look at the exhaustive Street Fighter 4 PS3 Controllers.